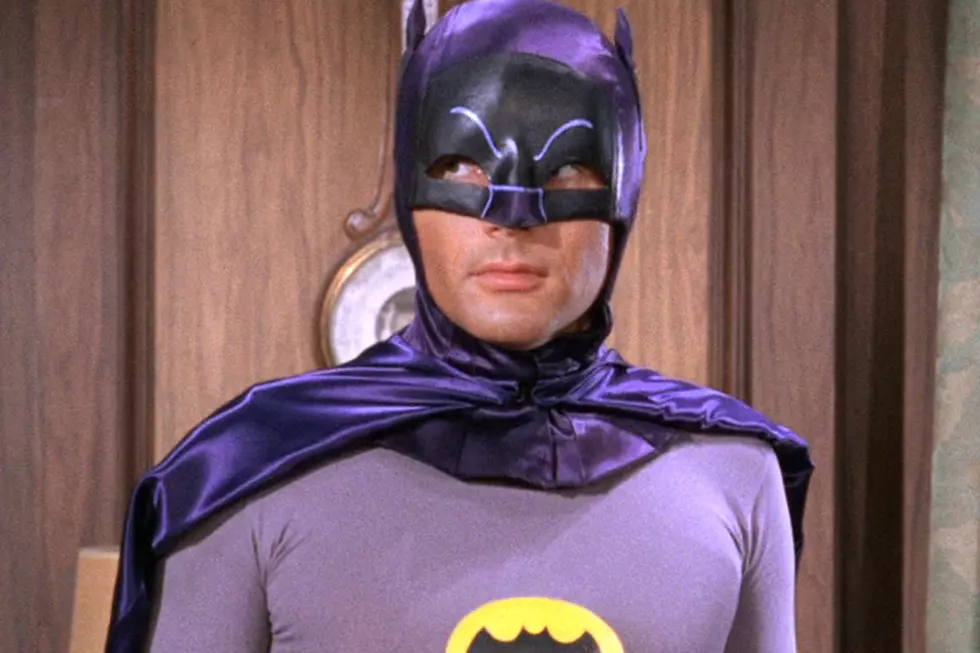 Bat-Signal to Shine for Adam West Over Los Angeles Tonight
ABC
Here's how thoroughly Batman's influence has permeated the mainstream: He's claimed tacit ownership of the very notion of shining a light into the sky. The Bat-Signal, introduced in the comics as Gotham City's method of summoning the Dark Knight, has been endlessly parodied in the annals of pop-culture — just earlier this month, the poster for Captain Underpants paid homage to the iconic design of the skyward spotlight. And all too appropriately, the Bat-Signal will now be used to give one former Batman, the dearly departed Adam West, a proper send-off.
An item in The Hollywood Reporter states that tonight, the evening of June 15, the Bat-Signal will shine over the skies of Los Angeles in honor of the late West. Mayor Eric Garcetti and Police Chief Charlie Beck — two of Batman's most familiar liaisons in local law enforcement, presumably — will be on hand to officially commemorate the lighting, which will take place at City Hall beginning at exactly 9PM L.A. time.
All evening, wherever evildoers may lurk (so long as it's within the limits of L.A. County), wherever good and decent citizens feel the threat of danger, the Caped Crusader will be watching. The Bat-Signal is a symbol (no duh) but moreover, it's a symbol of a symbol. It's a shorthand for a fictional figure designed to encapsulate all the dark dignity of peacekeeping, a combination of pain and noble duty stretching back all the way to Crime and Punishment's Raskolnikov. One glance at the glowing bat wings projected onto the clouds, and suddenly, all is safe.