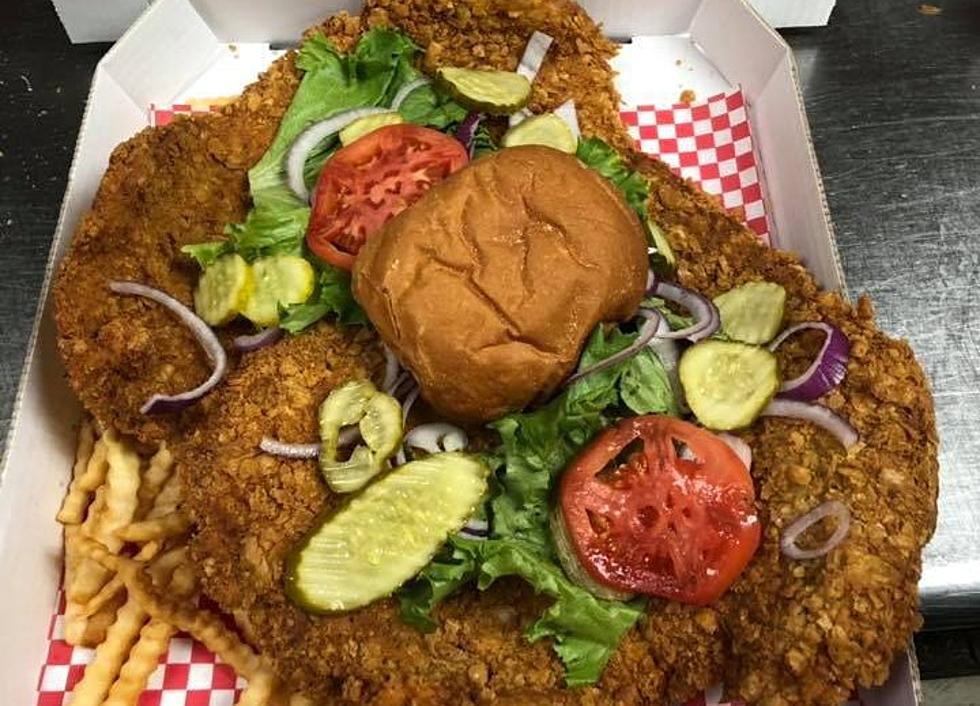 A Small Town Eastern Iowa Restaurant Serves a HUGE Tenderloin
Bents Smokehouse & Pub, Facebook
Located in Northeast Iowa in Fayette County is the town of Westgate. If you've never heard of Westgate, I wouldn't be surprised. The small town has a population of less than 200 people. But, sometimes BIG things can come out of small towns!
Located at 100 Main Street in Westgate is a restaurant called Bents Smokehouse & Pub. Bents first opened its doors in August of 2016 and serves a variety of burgers and sandwiches, but none larger than the breaded pork tenderloin. I recently came across a post on Facebook from a group called Pursuing Pork Tenderloin Sandwiches that featured a photo of the tenderloin from Bents, and I think you'll be impressed!
Not surprisingly, Bents has been recognized for their tenderloin by the Iowa Pork Producers Association. In 2020, it was one of the five finalists in their annual Best Breaded Pork Tenderloin contest!
Bents' breaded pork tenderloin will cost you $15, with the option to add pickles, tomatoes, lettuce, and onion on top. They also serve a variation called the Westgate Squealer for $16, which is a small tenderloin topped with ham, bacon, and BBQ pulled pork (photo below). If you're wondering if the tenderloins are good, the answer is YES. The small town restaurants has a 4.7-star rating on Google!
If you're interested in trying out the impressive tenderloin from Bents Smokehouse & Pub, the restaurant is open Tuesday through Thursday from 10:30 a.m. to 8 p.m. and Friday & Saturday from 10:30 a.m. to 9 p.m. You can check out the official Facebook page HERE.
25 Eastern Iowa Restaurants We Want on 'Diners, Drive-Ins & Dives'
The Food Network show 'Diners, Drive-Ins and Dives' hasn't made very many stops in Iowa, so we wanted to give them a few ideas for their next visit! Our list contains diners, hole-in-the-walls, small town staples, places that have stood the test of time, and restaurants that just have that perfect dive-y vibe. Most of our picks come from the Cedar Rapids/Iowa City areas, but we did include a few favorites that are a bit of a drive! Here are 25 of the places we'd love to see on 'Diners, Drive-Ins and Dives' someday:
Awesome Outdoor Patios to Dine On This Summer Around the Corridor
Now that spring is here, patio season is right around the corner! With the help of Eastern Iowans in the
Cedar Rapids Area Support Local Group
on Facebook, I put together a list of great restaurant patios in the area where you can dine and/or drink when the weather gets warmer. Here are some of the popular places!