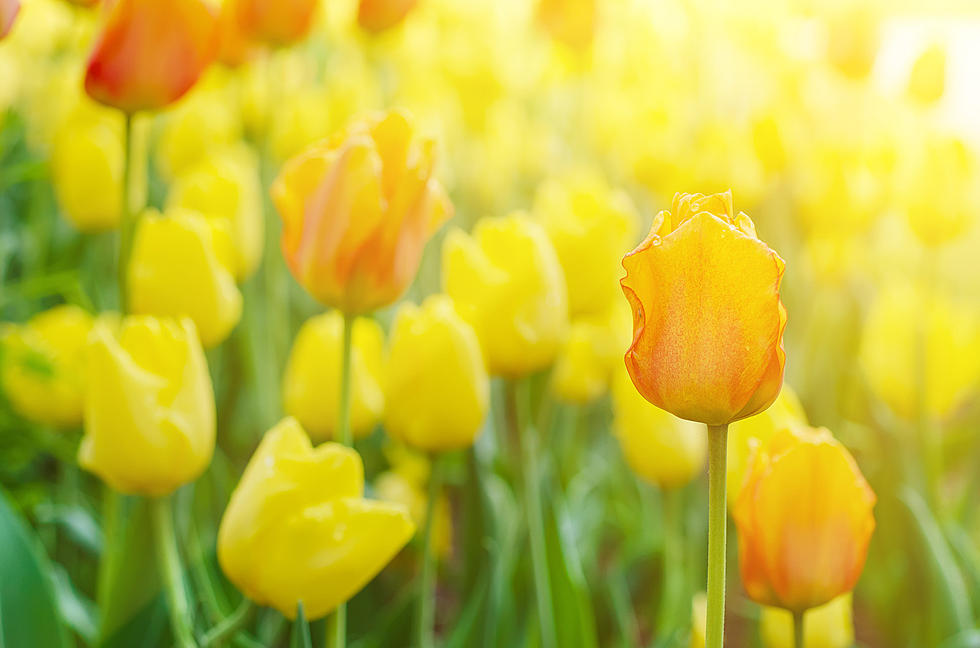 A Corridor Orchard is Hosting a Tulip Festival This Month
Thinkstock
If you can't make it out to Pella for their annual Tulip Time Festival this year, there's another Tulip Festival happening a little bit closer to home!
Wilson's Orchard is set to host their first ever Tulip Festival this year at their location at 4823 Dingleberry Rd NE in Iowa City. According to the Facebook page, the big event will take place on Saturday, April 23rd from 10 a.m. to 8 p.m.
Some of the activities set for the 2022 Tulip Festival include tulip picking, crafts for kids, a scavenger hunt, complimentary cider tasting, live music, and even sunset yoga in the tulip field with Hot House Yoga! Admission into the festival is free, but some of the activities may have a small fee to participate.
 Wilson's Orchard has planted tulips in the past, but this year they'll have a lot more! A recent Facebook post revealed that they planted more than 60,000 bulbs!
For more information on Wilson's first annual Tulip Festival, you can visit the Facebook event page HERE.
The famous Tulip Time Festival in Pella is set for May 5th through 7th of 2022, and will feature "tens of thousands" of tulips and three days of activities! There are parades, live entertainment, museums, food vendors and restaurants, antique vehicle displays, a craft market, a quilt show, a fly-in breakfast, historical tours and presentations, and a whole lot more. You can check out a full schedule of events and attractions for this year's festival on the official website HERE.
Pella Victorian Villa
This amazing home, built in 1871, is listed on the National Register of Historic Places. It has 5 bedrooms, 7 baths (5 full), more than 5,000 square feet, and sits on 1.51 acres. The asking price was reduced to $850,000 on December 31, 2021. It has since been sold. Let's take a look inside.
Iowa Facts You Likely Never Knew
Iowa has a state with a rich history and many fun facts, How many of these did you already know? Test your Iowa knowledge!