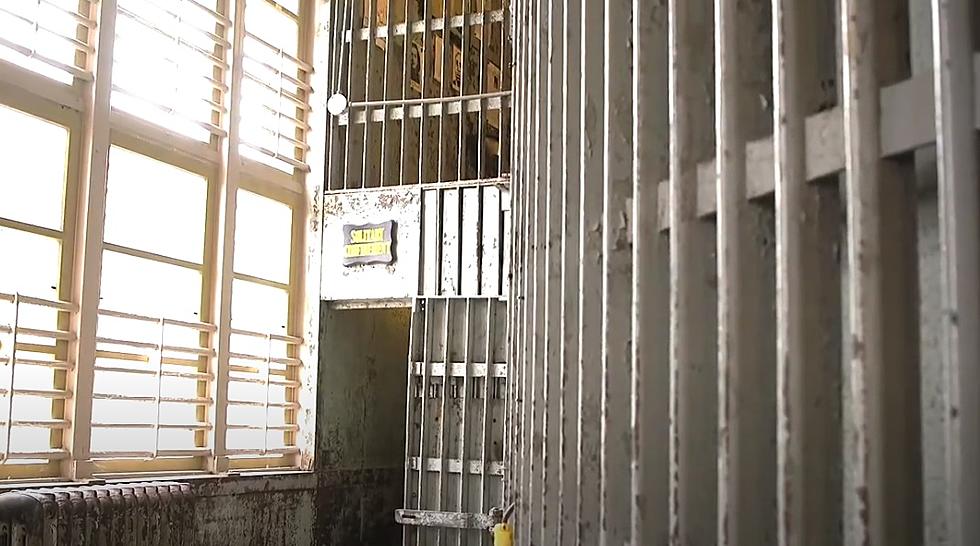 Iowa is Home to a Haunted Jail That You Can Tour [PHOTOS]
Iowa Culture, YouTube
Did you know that Iowa is home to an incredibly unique (and possibly haunted) jailhouse?
The Pottawattamie Jailhouse, also known as the Squirrel Cage Jail, was built in Council Bluffs all the way back in 1885. The Historical Society of Pottawattamie County website says that it was in use until 1969, and was then taken over by the Historical Society and added to the National Register of Historic Places in 1972. The jail is still standing today, but it no longer houses any prisoners. Instead, it's now a museum that guests can tour!
The Squirrel Cage Jail is truly one-of-a-kind. There were only 18 revolving jails ever built, but the one in Pottawattamie County is the only one with three stories. Sometimes referred to as a 'human rotary,' or 'lazy Susan' jail, Atlas Obscura explains that "the basic idea behind the design was that the cells were all located on a central carousel that would, at the turning of a hand-crank, spin so that only one inmate's holding area could be accessed at a time, via the single entryway." Because of this, less employees were needed, so it was less expensive to run. It's also unique in that the jailer and his family lived right upstairs on the fourth floor of the building. Creepy!
Here are a few photos of the jail, courtesy of the official Facebook page:
Like most incredibly old buildings, the Squirrel Cage Jail is reportedly haunted. People have been experiencing strange and unexplainable occurrences since the 1950s. According to an article from the Historical Society's website, various paranormal investigative teams and former employees have reported incidents like a cabinet door opening by itself three times, the sound of footsteps on an empty floor, strange lights, the feeling of being tugged at, visible orbs caught on camera, and even the sighting of a sad little girl. Only four deaths were ever reported in the building, but the article reads:
"If the deaths aren't enough to justify a haunting, some point to the fact that the building is on the site of the old St. Paul's Episcopal Church morgue. Additionally, though actual prisoner deaths were few, the cold, damp, dark, tiny pie-shaped cells were likely a very depressing place to spend time. That in itself may be worthy of a ghost or two."
The jailhouse was also highlighted on an episode of Ghost Adventures in 2019 titled, "Serial Killer Spirits: Axe Killer Jail." The episode description says:
"Zak and the crew travel to Council Bluffs, Iowa, to investigate the jail that once held Jake Bird, a prolific serial killer who may have killed as many as 46 people and was said to have placed a deadly curse on the men who convicted him."
You can check out a recap of the episode HERE.
If you're interested in taking a tour of the Squirrel Cage Jail, it's open April through October. Hours are Thursday through Saturday from 11 a.m. to 4 p.m. and Sunday from 1 p.m. to 4 p.m. You can also book the building for a paranormal investigation. Get more details on that HERE.
Want to check out some other awesome haunted places in Iowa that you can visit? Click HERE! 
25 Scaredy Cat-Approved Halloween Movies
Iowans Show Off Their Best Halloween Costumes EVER
We asked listeners to send in their favorite Halloween costumes, and they delivered! Here are some of our favorites!