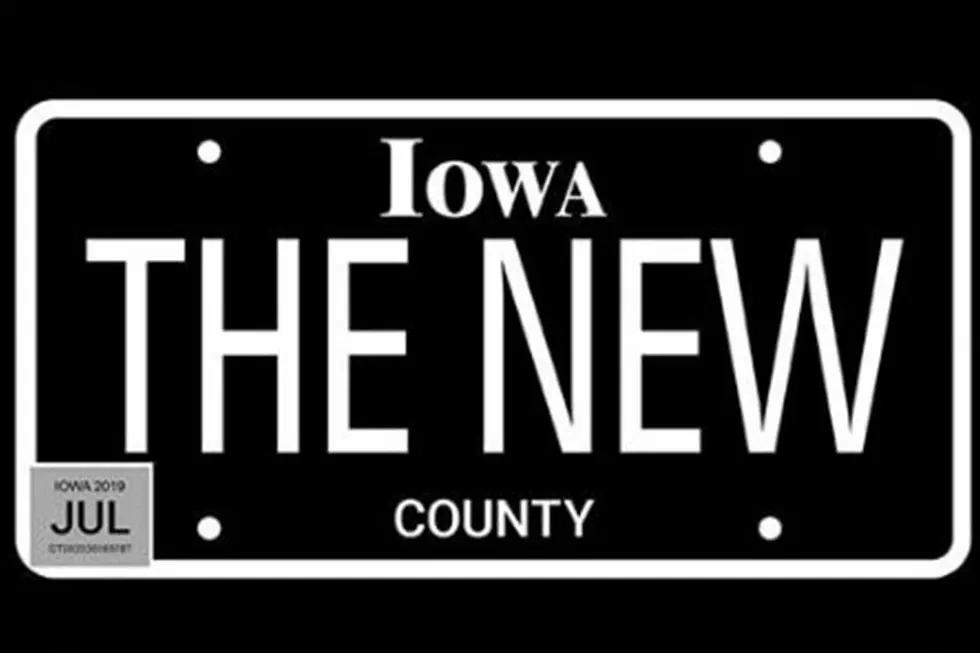 You Can Now Get New Iowa 'Blackout' License Plates
Iowa Department of Transportation
Iowa license plates are getting a new look!
We adopted the new standard blue, green, and white license plates with the rural background last year and they look great. Now, we're getting another option when it comes to personalized plates. We present to you-- the blackout plate. These things look exactly as the name describes. They are all black with white letters. Check it out:
The Iowa Department of transportation debuted the "simple and elegant" design on their Facebook page and the response has been positive. The Facebook post is receiving comments like " WOW. Well done, IA." and "Really like mine!". What do you think of the new design?
You can get the standard alpha-numeric combination or personalize your plate. According to the Iowa DOT website, these new blackout plates will cost you $35 for the initial plate fee, and $10 for the annual registration fee for renewal. If you want your blackout plates personalized, that will cost you $60 with a $15 annual registration fee.
As you can see, the blackout plates are considerably more expensive than the standard. The IDOT replied to a comment on the post stating "The Legislature set the fees for the Blackout plate when they authorized the plate earlier in 2019. All proceeds from the Blackout plate go to the Road Use Tax Fund that supports investments in state, county and local roads."
When can you get your hands on them? The blackout plates may take a little time to come in. If you already have plates, your new blackout plates will be sent to your county treasurer's office 3-6 weeks after you order. You'll then need to bring in your old plates to exchange them.
Get all the information including pricing, personalization details, and more for the new blackout plates right HERE.