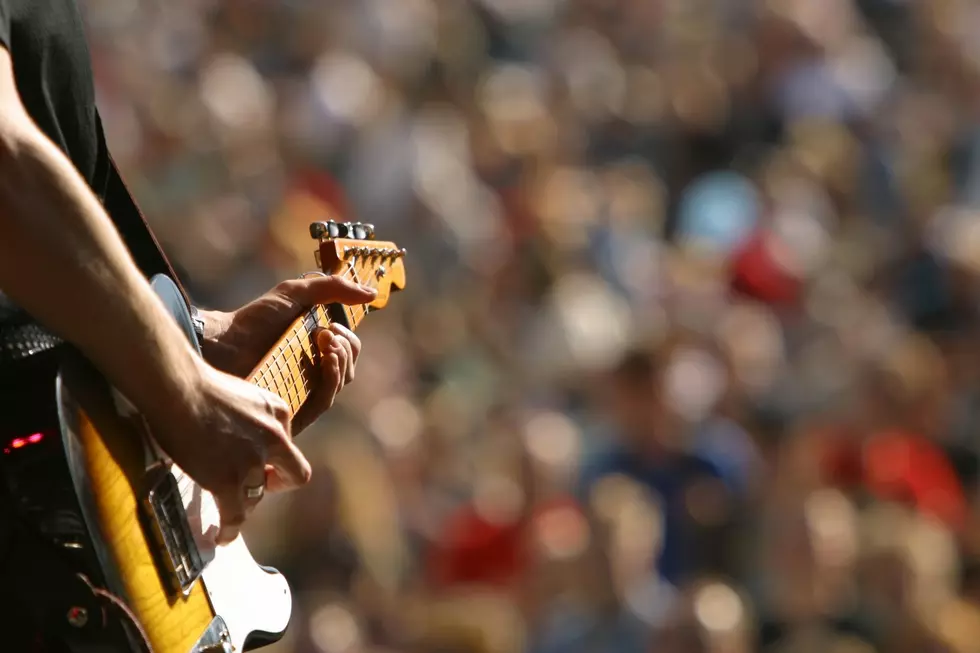 Watch Iowa High School Student SHRED "Eruption/You Really Got Me" [Video]
Getty Stock / ThinkStock
Wells-Fargo Arena was rockin' last week, in more ways than one. Making it to the state basketball tournament in Des Moines is a memory of a lifetime for many athletes along with their fans, including the high school's pep band and cheerleaders.
Small town Iowa is the best. Everyone pulls together to make it work. I think of Friday night high school football games. At many schools, you'll see two or three players take off their pads and helmet, a couple of cheerleaders drop their pom-poms and all run out on the field to be a part of the marching band's halftime show.
Something similar happened last week when Montezuma's basketball team played at the "Well." In the video below, you can check out an amazing performance from pep band member Kaya Latcham effortlessly shredding on his guitar, hammering out Van Halen's classic "Eruption/You Really Got Me."  An added bonus is one of the cheerleaders (I wish we knew her name!) was also tearing it up on the drum kit. (SCROLL DOWN FOR THE VIDEO)
Montezuma is a town of about 1,400 people located in Poweshiek County. By the way, after advancing with wins over Lake Mills and Grand View Christian, the Braves found themselves in the Class 1A championship game Friday afternoon vs. North Linn at the Iowa High School Boys State Basketball tournament.
Need a Laugh? - 10 Iowa Town Names With Naughty Sounding Names
LIST: The 40 Best Cover Songs by Rock Bands