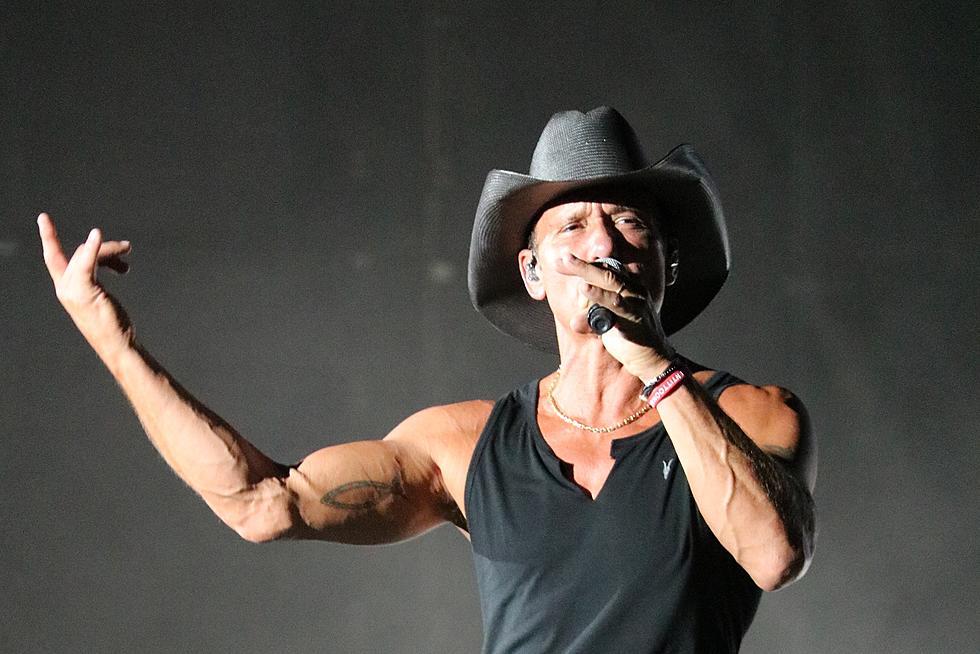 Tim McGraw Was Magnificent in Monticello [PHOTOS]
Julie James
It was another memory-making night in Monticello at the Great Jones County Fair thanks to two Louisiana boys, Trace Adkins and Tim McGraw.
The incredibly deep voice of Trace Adkins set the stage for a great night of country music as he tore through a 45-minute set of hit songs spanning his 23-year career. His set ended with the song it had to end with, 'Honky Tonk Badonkadonk.'
At 9:30, it was Tim McGraw's turn to battle the high temperature and humidity, but he never once mentioned it. Seamlessly weaving through his incredibly lengthy catalog of hits, while sprinkling in three new songs, Tim got down to the level of the fans. Hopping down from the stage during 'Felt Good on My Lips' and right through a good portion of 'I Like It, I Love It,' the fans were doing just that. Tim walked through the security area just in front of the stage, first going north, and then south, high-fiving fans all the while.
At one point during the show, McGraw stopped to give a sincere thank you to the fans for his nearly 30-year career. And what an impressive one it has been. There aren't too many artists that have songs that make you stop and think about how you live your life. Tim has had two, 'Humble and Kind' and 'Live Like You Were Dying.' For those two songs alone, we're the lucky ones. Thank YOU, Tim McGraw.