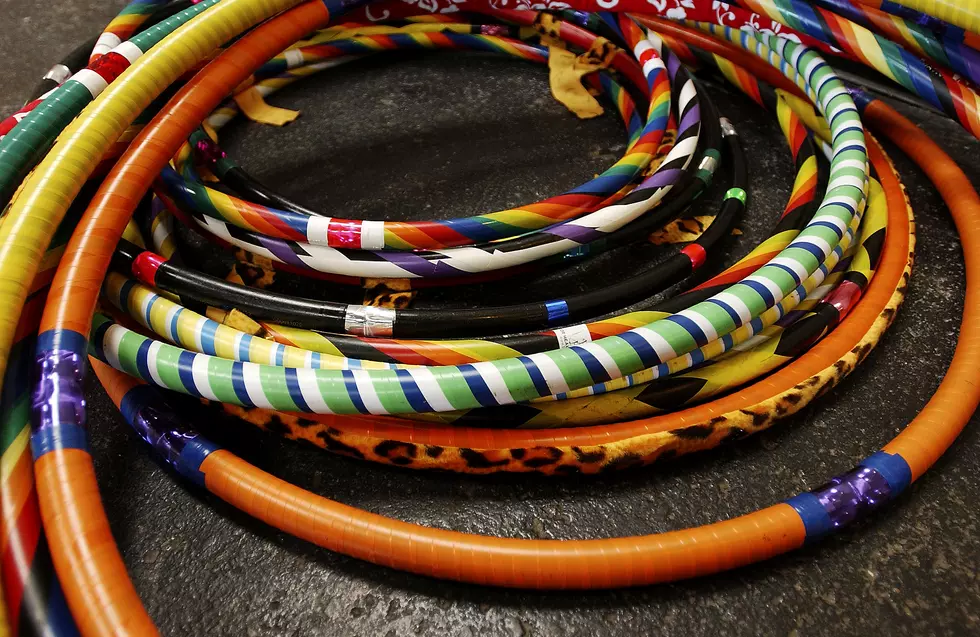 There's a New Hula Hoop Tree in Ely
Amanda Edwards/Getty Images
Back in early May, it was revealed that the controversial Hula Hoop Tree on County Road E23 in Jones County was torn down by the land owners. A lot of people were sad to see it go, but now a business in Ely has started a new Hula Hoop Tree, and they're using it to raise money for some worthy causes.
According to KCRG, Odie's Bar & Grill in Ely has started a Hula Hoop Tree on their property. The bar is selling hula hoops that patrons can put on the tree, with all of the proceeds benefiting the Ely Fire Department and the Parks & Recreation Department.
The article says that the Ely Fire Department's Annual Pancake Breakfast had to be canceled this year, which is unfortunate because the event is a big fundraiser for them. They depend on that money because they are a volunteer fire department. The good news is that Odie's reports they were able to donate $1,000 to the fire chief with their hula hoop sales, with those funds being used to pay for training and necessary equipment.
Odie's is focusing their next donation on the Ely Parks & Recreation Department. If you'd like to help out, you can head to the restaurant to purchase a hula hoop to throw on the tree for $10. Odie's is located at 1650 Dows St in Ely.
We're happy to see so many communities coming together to help each other out during this difficult time. If you want to read more on the story, click HERE.
LOOK: Sidewalk Mural At Kinnick For Healthcare Workers