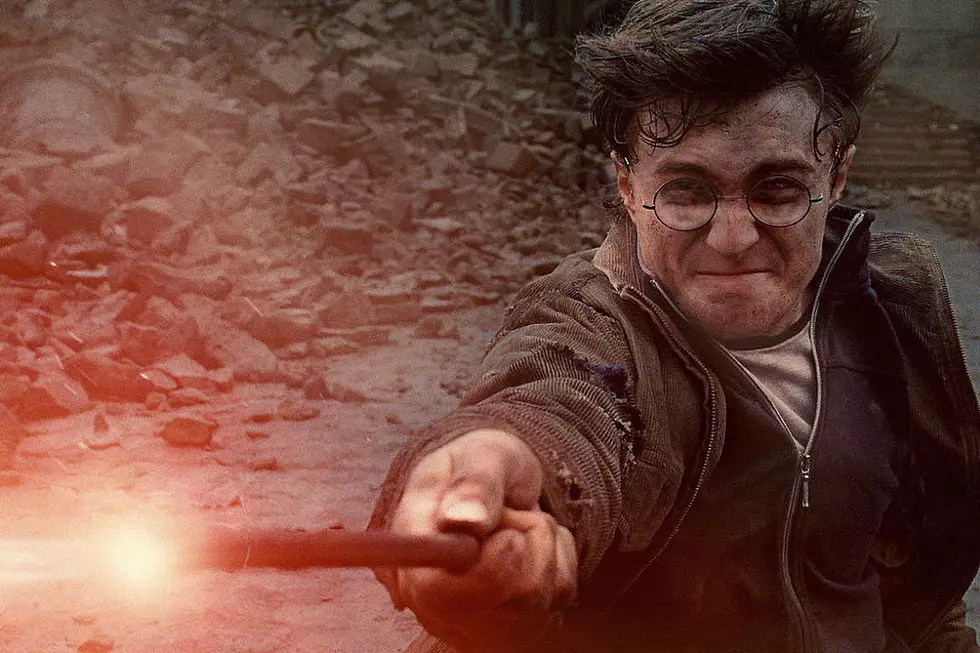 The World's Biggest Harry Potter Store is Opening This Year
Warner Bros.
Looks like I'll be planning a trip to New York City soon! According to Insider, the world's largest Harry Potter store will be opening this summer.
The 20,000 square foot store will feature three floors of merchandise and will be located at 935 Broadway in Manhattan. The official press release says:
"The store will house the largest collection of Harry Potter and Fantastic Beasts products in the world under one roof with everything from personalised robes and Bertie Bott's Every Flavor Beans to a brand-new range of house wands with a design exclusive to the New York location."
The press release also notes that fans "can engage with interactive experiences and numerous photo opportunities as they step into the magic." We aren't sure exactly what that means yet, but I can't wait to find out!
Based on some of the concept art for the store, it appears that it will also serve food and beverages, including ice cream and Butterbeer! I had my first Butterbeer at the Wizarding World of Harry Potter a couple of years ago, and it was as delicious as I imagined it would be.
Here's a look at the concept art for the exterior of the store:
For those of you who don't know, I am a MASSIVE Harry Potter fan. I went to Orlando for my 27th birthday for the sole purpose of visiting the Wizarding World of Harry Potter. I have a Deathly Hallows tattoo. I own an endless supply of Harry Potter-related items and clothing, including the Elder Wand, which is displayed on what I call the "Harry Potter Shelf" in my living room. And, I'm currently re-reading all of the books and introducing my friends to the movies two at a time, courtesy of the set of Blu-rays I got for Christmas last year. I WILL be visiting this store as soon as I possibly can, and I WILL spend a small fortune. I CAN'T WAIT!
You can read the official press release about the new Harry Potter store opening this summer HERE!