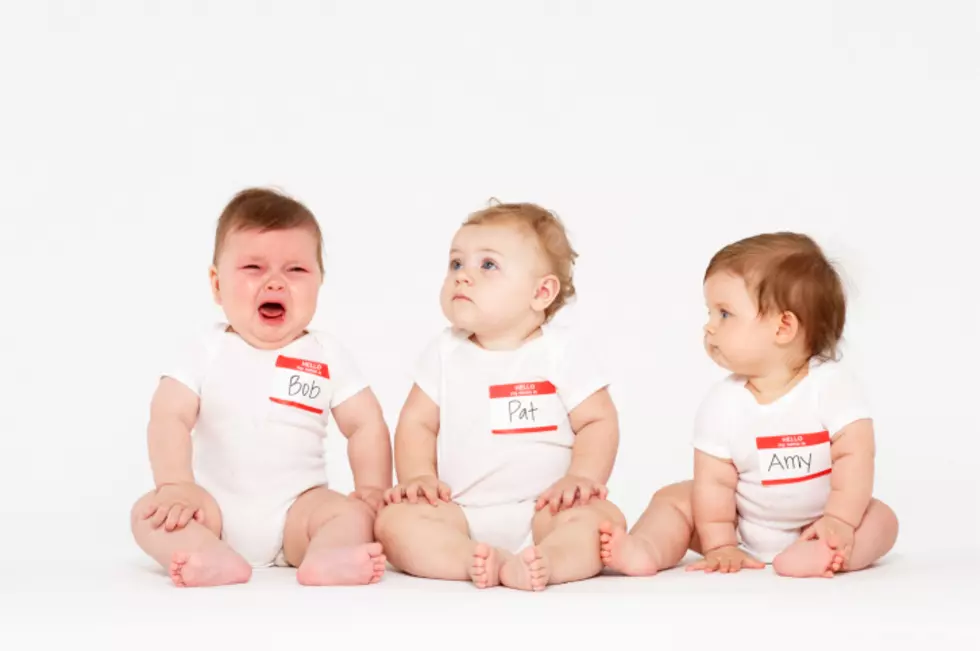 The Most Popular Baby Names in Eastern Iowa in 2021 [LIST]
Getty Images
It's always interesting to see how popular baby names change from year to year. When I was a kid, it seemed like everyone my age was named Ashley, Brittney, Michael, or Christopher. Now, those names are much less common in young children!
A new article from CBS 2 has revealed the top baby names here in Eastern Iowa in 2021, based off of data from UnityPoint Health. They took a look at births from St. Luke's Hospital in Cedar Rapids, Finley Hospital in Dubuque, and Allen Hospital in Waterloo to compile their list. Here are the top ten baby names for girls this year:
Charlotte
Ava
Everly
Sophia
Harper
Amelia
Olivia
Scarlett
Willow
Avery
And now, here are the top ten names for baby boys here in Eastern Iowa:
Owen
Oliver
Theodore
Brooks
Henry
Asher
Easton
Lincoln
Wyatt
Maverick
If you're curious how those names compare to the top baby names across the country, there are quite a few to make both lists. According to an article from Baby Center, the top three names for baby girls in 2021 were Olivia, Emma, and Amelia, with only Emma being left off of Eastern Iowa's top ten. For the boys, the top three in the U.S. were Liam, Noah, and Oliver. Noah and Liam didn't make the list in our half of the state, but Noah did make the list for St. Luke's in Cedar Rapids! Here are the top names from that hospital specifically:
Ava/Henry
Scarlett/Oliver
Harper/Lincoln
Amelia/Brooks
Charlotte/Asher
Sophia/Wyatt
Willow/Landon
Everly/Owen
Ellie/Easton
Avery/Noah
Did your baby's name make the list this year? Tell us your name pick in the comments!
10 Things You've Probably Said If You're From Iowa
10 of the Most Unique Airbnbs in the State of Iowa
Looking for a cool weekend getaway here in Iowa? There are SO many unique Airbnbs to rent out across the state! We put together a list of ten, one-of-a-kind Airbnbs in Iowa.