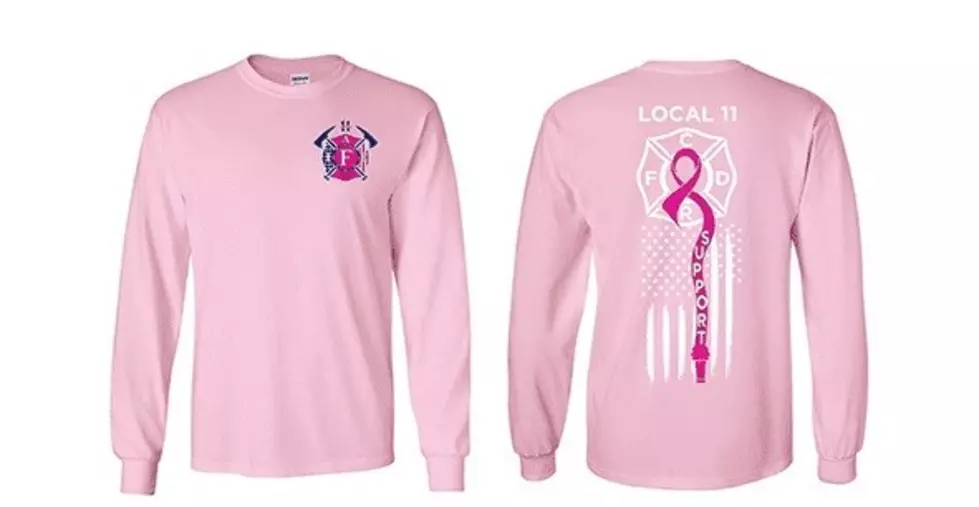 The CRFD is Selling Shirts for Breast Cancer Awareness
Cedar Rapids Firefighters Association
The Cedar Rapids Fire Department will be donning pink this month! According to KCRG, "firefighters in Cedar Rapids will be wearing pink and navy blue T-shirts with a pink ribbon on them while on duty all month for breast cancer awareness and to support cancer survivors."
In case you were unaware, the month of October is Breast Cancer Awareness Month. BreastCancer.org reports that breast cancer is one of the most commonly diagnosed types of cancer for American women, and 1 in 8 women in the U.S. will develop invasive breast cancer over the course of her life. That's why it's important to support organizations like Especially for You, which helps provide "free mammograms, as well as breast-care and gynecological services" to people in need (read more about that HERE).
The Cedar Rapids Firefighters Association is raising money for Especially for You by selling the same shirts that they are wearing this month. They were designed by the International Association of Fire Fighters Local #11 and come in both short sleeve and long sleeve styles. They will cost you between $21.00 to $27.50 apiece. You can only buy them online through the Cedar Rapids Firefighters Foundation website, with all proceeds donated to the Especially for You Fund. Shirt pickup will only be available on Tuesdays and Fridays in October from between 4 p.m. and 6 p.m.
Speaking of Especially for You, their annual Race Against Breast Cancer is coming up this Sunday, October 11th. Because of the coronavirus pandemic, this year's event will be held virtually, which means you can do the 5K from the location of your choice. It's not too late to get signed up! Get more information on the 2020 event HERE.