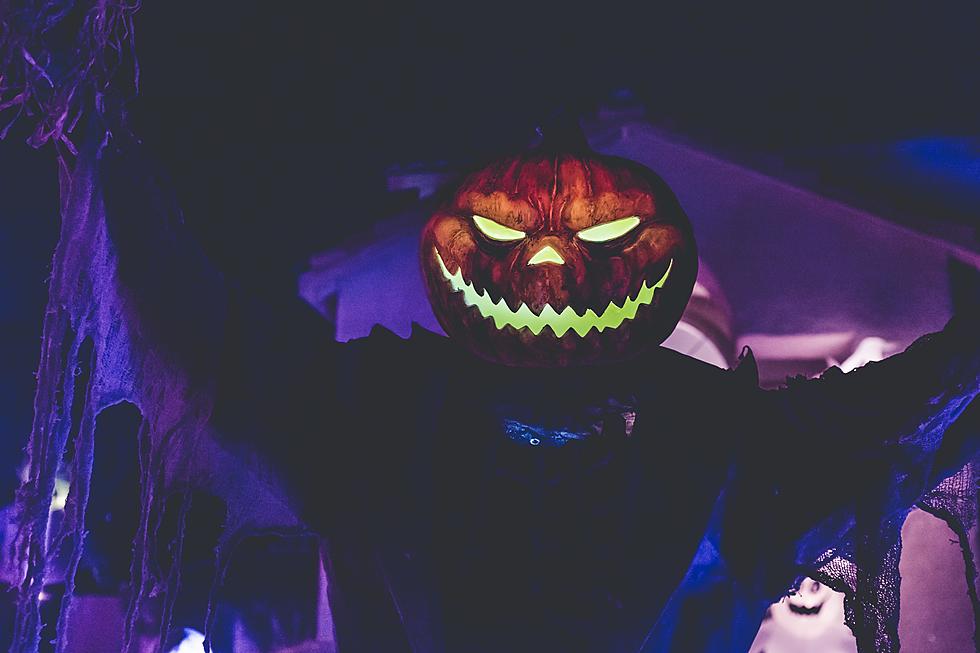 The Cedar Rapids Haunted Halloween Ball Will Return Next Month
NeONBRAND, Unsplash
UPDATE 9/2:
More details have been revealed about the 2021 Cedar Rapids Haunted Halloween Ball!
This year's event will take place at the DoubleTree by Hilton Convention Complex in downtown Cedar Rapids on Saturday, October 30th from 7 p.m. to midnight. The 2021 theme is... the 80s! The Facebook post reads:
"Unique Events Of Iowa will be decorating the room to instantly transport you back to the 80s, where a casual stroll by a lake might end up with Jason Voorhies chasing you back to your cabin. The perfect blend of neon, costumes and horror."
You're welcome to dress up in an 80s-inspired costume, but it's definitely not required. There will actually be three different costume contests this year with over $1,500 in prize money, so be sure to go all-out with whatever costume you choose! As far as entertainment goes, the Pork Tornadoes will be headlining the event.
Tickets are $25 for general admission and $50 for VIP. The event has sold out EVERY year, so if you want to go, don't wait to buy them. Pre-sale starts at 10 a.m. today (Thursday, September 2nd). The pre-sale code will be available on the Pork Tornadoes Facebook page HERE. General on-sale will begin at 10 a.m. tomorrow (Friday, September 3rd. You can purchase tickets HERE.
ORIGINAL STORY 8/17:
Mark your calendars! One of the most popular fall events here in Cedar Rapids is officially happening in 2021.
Yesterday, a photo was posted to the Cedar Rapids Haunted Halloween Ball Facebook page. All it said was, "HHB 1984," with a tiny date written in the corner. That was more than enough to get people excited, because it means that the Haunted Halloween Ball is BACK!
As of right now, all we know for sure is that the big Halloween bash is set for Saturday, October 30th. But, I also think it's safe to assume that the theme will be 1984. The image actually reminds me of the recently released Netflix trilogy 'Fear Street,' which is based off of novels by R.L. Stine. This year will mark the 6th annual Haunted Halloween Ball, and the last couple events have also had a theme. The 2019 theme was Nightmare Before Christmas and in 2018 it was Nightmare Circus.
The Cedar Rapids Haunted Halloween Ball is typically held at the DoubleTree by Hilton Convention Complex, although that has not yet been confirmed. It has proved to be very popular these past few years and usually sells out weeks ahead of time. The last one I attended was in 2018, and the line to get in stretched across the entire lobby from the ticket office to the lobby of the hotel. My advice to anyone who wants to go is to get your tickets early and arrive at the event early!
When we know more about this year's Haunted Halloween Ball, we will be sure to update this story! You can follow the official Facebook page HERE.
Weird Things You'll See in Iowa
Did You Know These Famous People Were From Iowa?