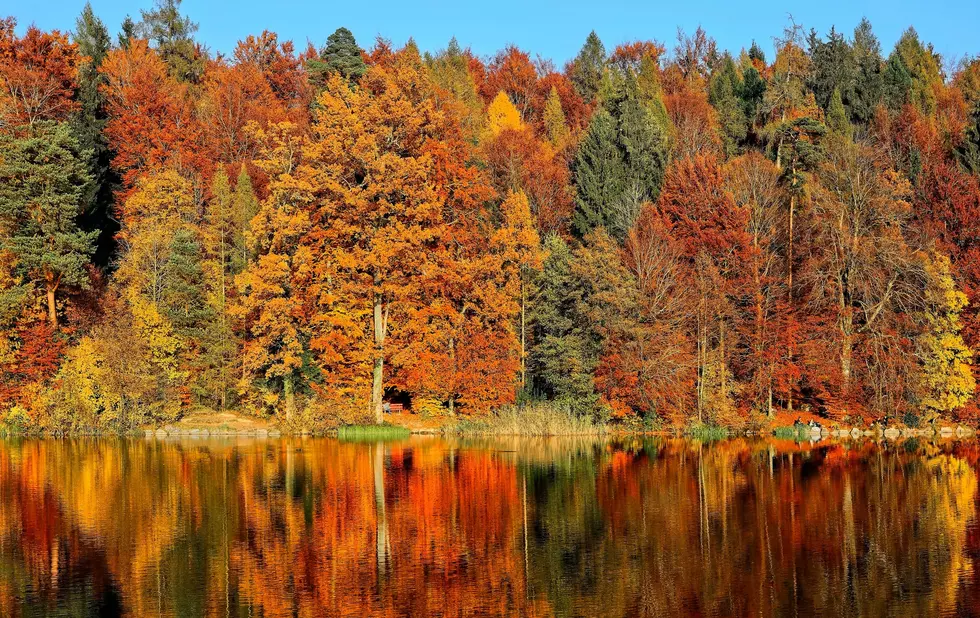 The Best Times To View Fall Colors In Iowa
Unsplash
Ahhh, fall is finally here. It's no secret that autumn is my favorite time of year. Cooler temperatures mean turning off the AC and letting the windows stay open all day and night! Fall means festivals like Octoberfest in the Amanas and Pumpkinfest in Anamosa. It means football and if you're lucky, perhaps some playoff baseball too! But the thing that everyone can enjoy about fall is the amazing colors that pop this time of year. Even though September isn't over quite yet, it isn't too soon to take a look at when the fall foliage will be at its peak!
For the most part, the leaves on trees here in Eastern Iowa should be at their peak beauty around the middle of October. But there are some factors that can speed things up or even slow down the fall colors. According to researchers at Harvard, summer weather can even determine how your fall trees will appear. Drought conditions during the summer months can cause stress on trees and cause them to change color early, or fall off entirely.
The wise folks at Harvard also note that fall weather is a big factor in the vibrancy of the colors we'll get to see. Cold and sunny days can lead to more reds, while rainy and windy weather will mute colors and knock leaves to the ground. So when will peak fall colors hit in 2022? The folks at Only In Your State have a fantastic interactive map of fall colors for the entire country, including Iowa and the Midwest. You can check it out HERE. Just adjust the date at the bottom and find out when the colors are peaking in your county!
Palisades-Kepler State Park in the Fall
I took a drive out to Palisades-Kepler State Park in Mount Vernon to capture some of the beautiful fall colors before winter takes over. I hope you enjoy the scenery as much as I did!
Cedar Rapids Balloon Glow 2022
Balloon Glow 2022 was a huge success for the Cedar Rapids Freedom Festival! Here are some photos from this year's event!