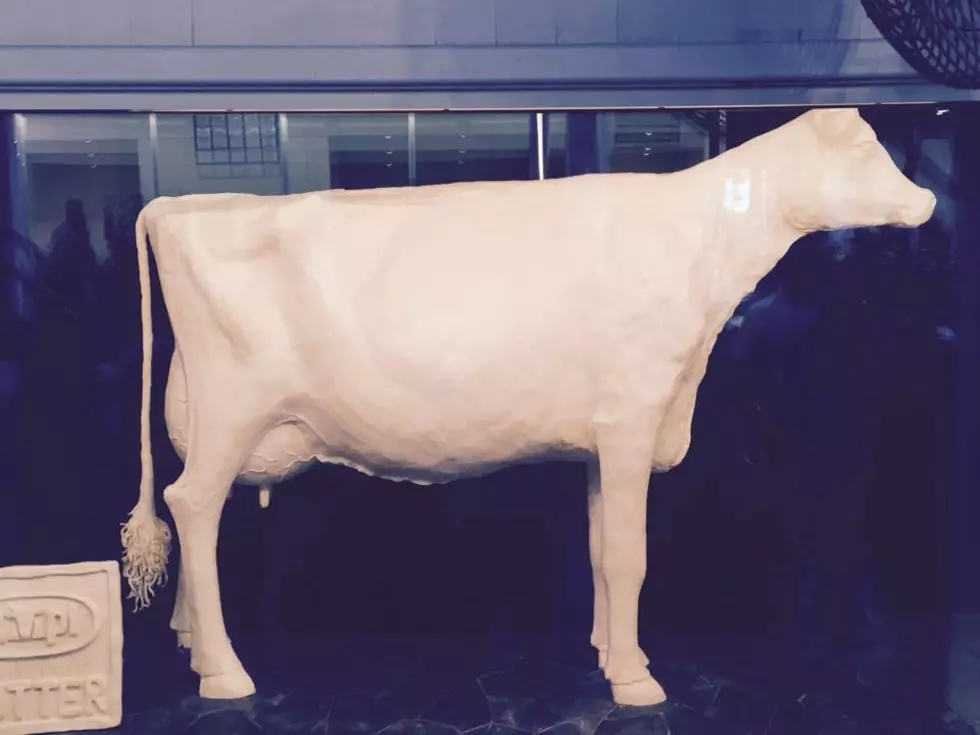 The 2020 Butter Cow Festival is Still Happening
Danielle
We may not be getting the Iowa State Fair in 2020, but we can at least get a little taste of the fun!
According to a new article from the Des Moines Register, the 2020 Butter Cow Festival is still scheduled to happen next month. The two-day event will take place on August 14th and 15th from 4:30 p.m. to 11 p.m. at the Lauridsen Amphitheater at Water Works Park in Des Moines. The Iowa Craft Beer Tent website says that the Butter Cow Festival is a "family friendly event designed to enjoy live music, your favorite fair food stands, Iowa Craft Beer, all while social distancing measures are in place for your safety."
The main social distancing measure is a 15' X 15' square that you can purchase to be your own "personal space" for the event. You can invite up to seven others to share that space with you. Depending on where you'd like to sit, each square ranges from $75 to $250. Here is the band lineup for each night:
Friday, August 14th

Richard Arndt
Jason Brown
Free Fallin - A Tribute to Tom Petty
Marshall Charloff Purple Xperience - Prince Tribute Band

Saturday, August 15th

Tony Bohnenkamp
Dirty Rotten Scoundrels
Pie In The Sky
B2wins
The organizer of the event told the Des Moines Register:
"The Butter Cow Festival will support local vendors who rely on festivals and events for income, bands who have not had the opportunity to perform in recent months, and people who are eager to safely enjoy a summer festival."
For more information on the festival and the link to purchase your tickets, click HERE.