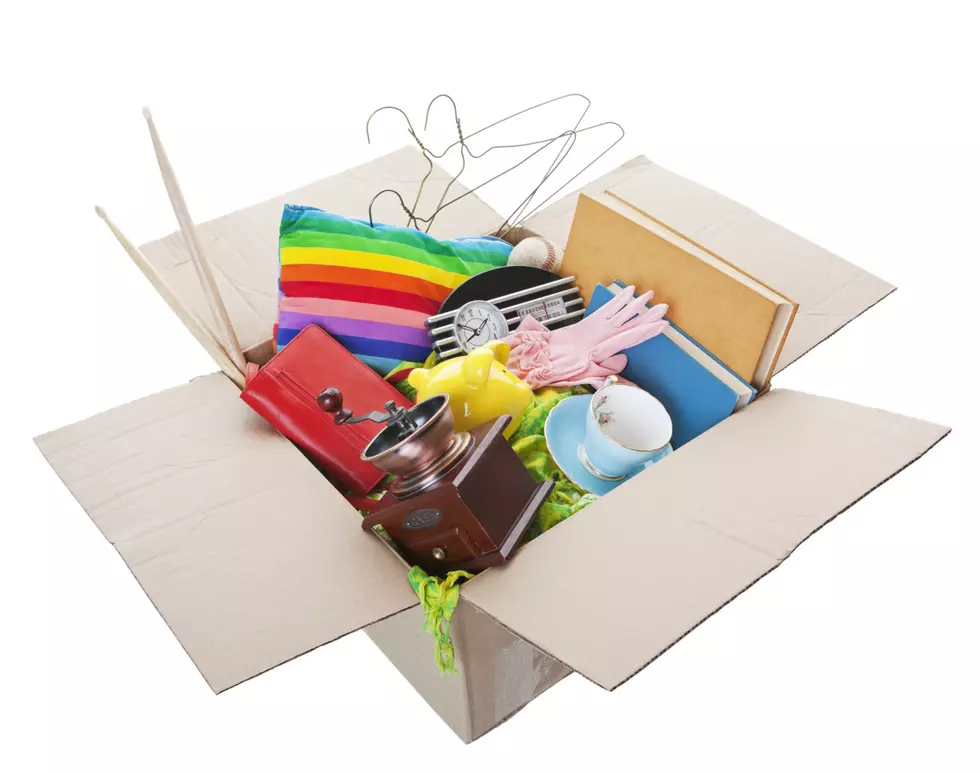 Spring Cleaning? Donate Your Items to the Cedar Rapids Jaycees
Songbird839, ThinkStock
The Cedar Rapids Jaycees need your help!
Thanks to the warmer weather we've been having, spring cleaning is in full swing at my house. Over the past few weeks, I've filled several boxes and garbage bags with items I'm not using, including LOTS of clothing. I'm glad I haven't done anything with them yet, because now I can give them to my friends at the Cedar Rapids Jaycees!
According to their Facebook page, the Jaycees are gearing up to host their annual rummage sale. This year's event will take place on Saturday, June 5th at the Cedar Rapids Jaycees Center at 225 5th Ave SW. They are looking for gently-used items like furniture, home decor, tools, and clothing.
If you have any items that you'd like to donate, you can drop them off at the building On June 3rd or 4th, or you can contact a Jaycee to make special arrangements.
The Jaycees is an amazing organization that is constantly striving to help our our community. Their Facebook page says:
"The objective of the Cedar Rapids Jaycees is to foster individual development in the young people of Cedar Rapids, Iowa, through active, constructive service projects benefiting the community and its citizens."
The Cedar Rapids Jaycees are also getting ready to launch their 2021 Uptown Friday Nights concert series at the McGrath Amphitheatre. There are nine dates this summer, with the first one set for Friday, May 28th with local band The Mixtape. You can check out the full line-up for this year HERE.
How Well Do You Know Cedar Rapids?