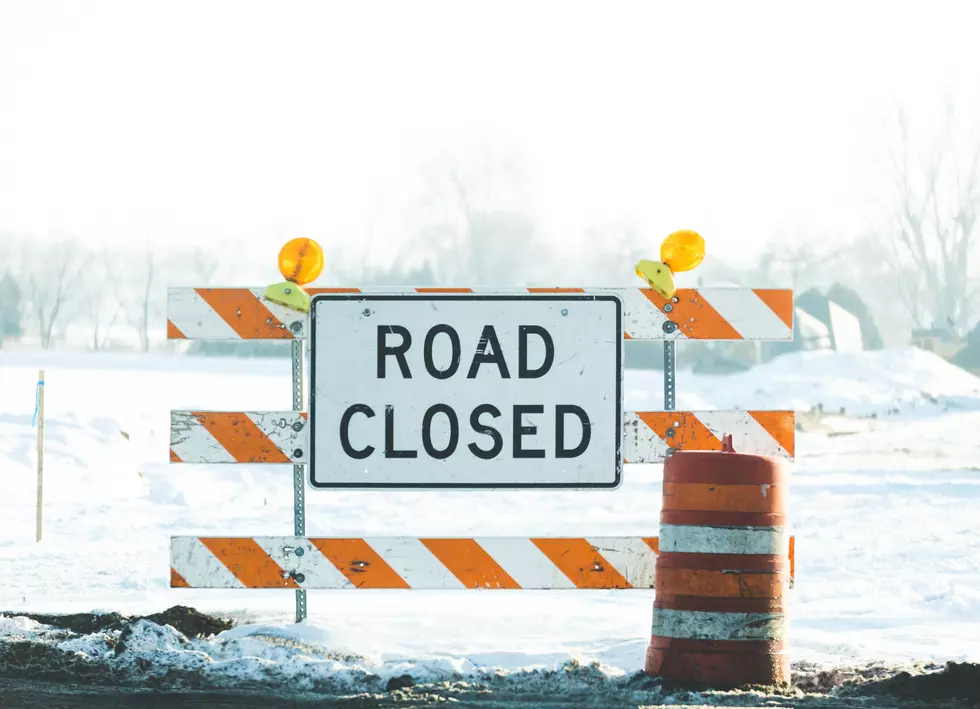 I-35 + More Still Closed Due To Dangerous Weather Conditions [PHOTOS]
Getty Images/iStockphoto
[UPDATE] I-35 is still closed as of Monday (2/25) morning. It could be a while before it is opened, so the IDOT is urging travelers to NOT attempt to get on I-35.
This winter weather continues to be brutal. The strong winds Sunday mixed with the snow-covered ground has caused some serious issues. The blowing and drifting snow has been so bad in parts of the area that roadways have been shut down.
According to the Iowa Storm Cashing Network, the Iowa State Patrol and IDOT have stated "Interstate 35 north of the U.S. 30 interchange at Ames will likely remain closed until tomorrow (Monday) morning due to continued blowing and drifting snow. In addition, roadways adjacent to I-35 as well as other roadways around the state are impassible due to the dangerous weather conditions. Travel in these conditions can be life threatening."
Things are so bad in some areas that there are even Tow Bans in place, as it is extremely dangerous to remove stranded vehicles during these conditions. Vehicles that are stranded will not be removed until the conditions improve.
If you want to see just how bad we're talking, take a look at some of these images coming in from around the state.
This video shows just how scary that blowing and drifting snow can be:
And then there's this....
You get the point. It is extremely dangerous to travel under these conditions so if you can avoid it, please do! Also, a big thanks to our first responders for handling these harsh conditions and keeping us safe. Remember, if you find yourself in an emergency call 911. For traveler information visit 511ia.org, or call anytime 511 (within Iowa) or 800-288-1047 (nationwide). Stay safe out there.