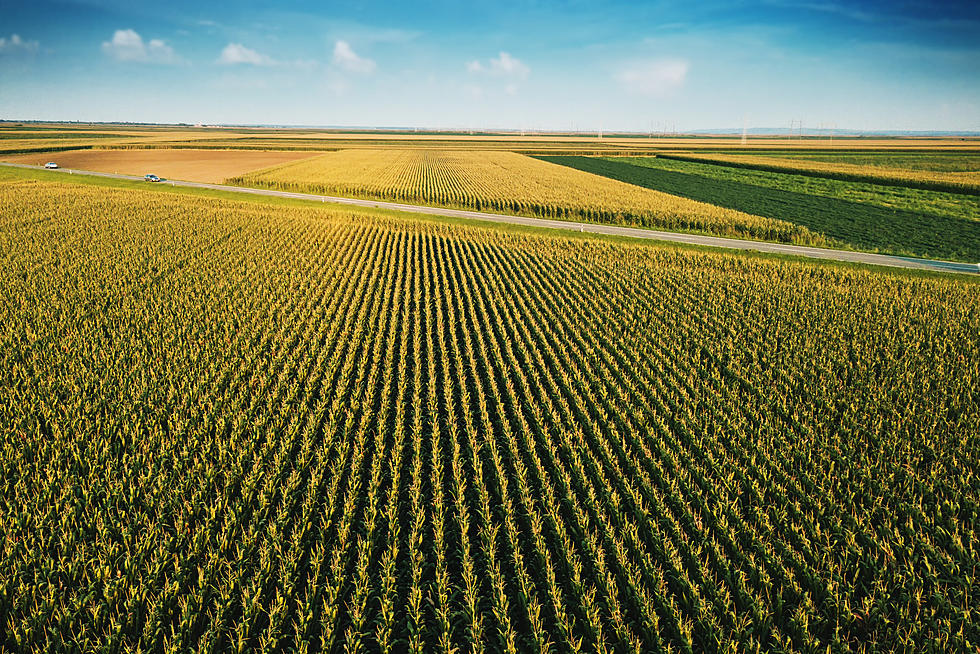 Satellite Imagery Shows Harvest Progress in Iowa
stevanovicigor
The season of Fall is here and so is the season of Iowa's corn and soybean harvest.
As of Wednesday, 9/29, the USDA says that around 18% of the state's soybeans have been harvested – above the five-year average of 11%
As of September 26th, nine percent of the state's corn has been harvested, which is slightly above the five-year trend of 6%.
Across the nation, there are over 93 million acres in 2021 and over 87 million acres of soybeans.
**Ames is near the center with the Des Moines metro in the bottom center.
Iowa is the top corn-producing state in the nation -- and has been for at least the past 20 years. The Hawkeye State was first in corn production in 2020 despite both drought and the damaging derecho occurring during the season. Iowa produced almost 500 times more corn than Utah, which ranks #41 in US corn production by state.
Roseanne Barr Abandoned Iowa Mansion in Eldon, IA
I fell into a rabbit hole when I found out that
Roseanne Barr almost had a mansion in Iowa
. After seeing the current state of the property on Facebook, I was amazed that such an extravagant project could be so quickly overtaken by nature. Only two hours away from Waterloo, this abandoned field could have hosted some of the coolest and elite Hollywood parties in the Midwest. The current photos were taken by Gable Fry on a recent trip he took.
LOOK: Things from the year you were born that don't exist anymore
The iconic (and at times silly) toys, technologies, and electronics have been usurped since their grand entrance, either by advances in technology or breakthroughs in common sense.
See how many things on this list
trigger childhood memories—and which ones were here and gone so fast you missed them entirely.