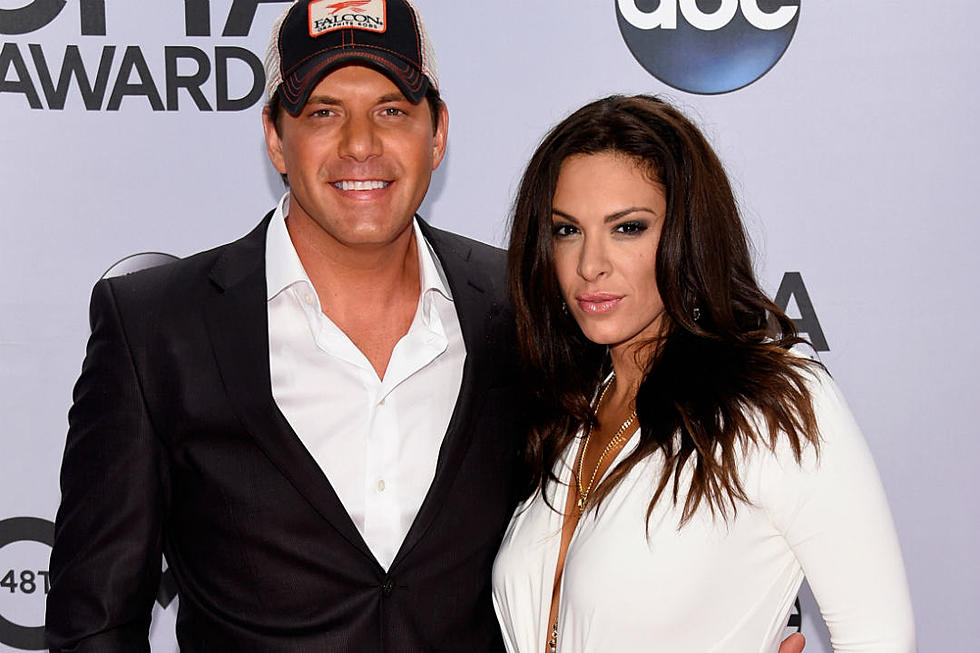 Rodney Atkins + Wife Rose Falcon Announce Birth of Baby Boy
Larry Busacca, Getty Images
"Watching You" singer Rodney Atkins has welcomed his third son, his second with his current wife, Rose Falcon. The couple's baby boy arrived on Monday (Aug. 26) -- nearly a week after his due date! -- People reports.
Scout Falcon Atkins was born in Nashville. He weighed 8 pounds, 11 ounces at birth. He shares his middle name with his older brother Ryder, who will turn two later this year -- it's their mother's maiden name -- while "Scout" comes from the first vehicle Atkins ever drove, a 1976 International Scout.
"It's amazing how Aug. 26 was just another day on the calendar. Now it's a day we thank God for and will celebrate every year," Atkins and Falcon say. Adds Atkins, "Witnessing Rose's face, the whole thing completely natural, is the most superhuman thing I've ever experienced ... Hearing her say, 'I can't do this,' and then watching her do it over and over was inspiring, scary, beautiful, heartbreaking and soul-lifting at the same time."
Falcon says her husband was an "incredible birth partner, my rock" during labor. "His calm and collected nature was so reassuring at times when I felt overwhelmed," she adds. "The journey to building our family has been anything but predictable or easy, but I wouldn't change a thing."
Atkins and Falcon announced her pregnancy in a creative way: The lyric video for Atkins' nostalgic "My Life" was released on Valentine's Day, and ends with a picture of Ryder and Atkins' teenage son from a prior marriage, Elijah, holding an ultrasound photo. The baby boy's gender reveal was even more clever, however: Falcon tricked Atkins into hitting a baseball with a bat, for what he thought was a promotional video for the Second Harvest Food Bank. Upon impact, the ball exploded into a cloud of blue powder.
"We did the 'sneak peek' gender test when Rose was pregnant with Ryder, and Eli and I got to surprise her ... so this time it was her turn," Atkins tells People. "And 'boy', she really got me good."
These Country Stars Have All Welcomed Babies in 2019: