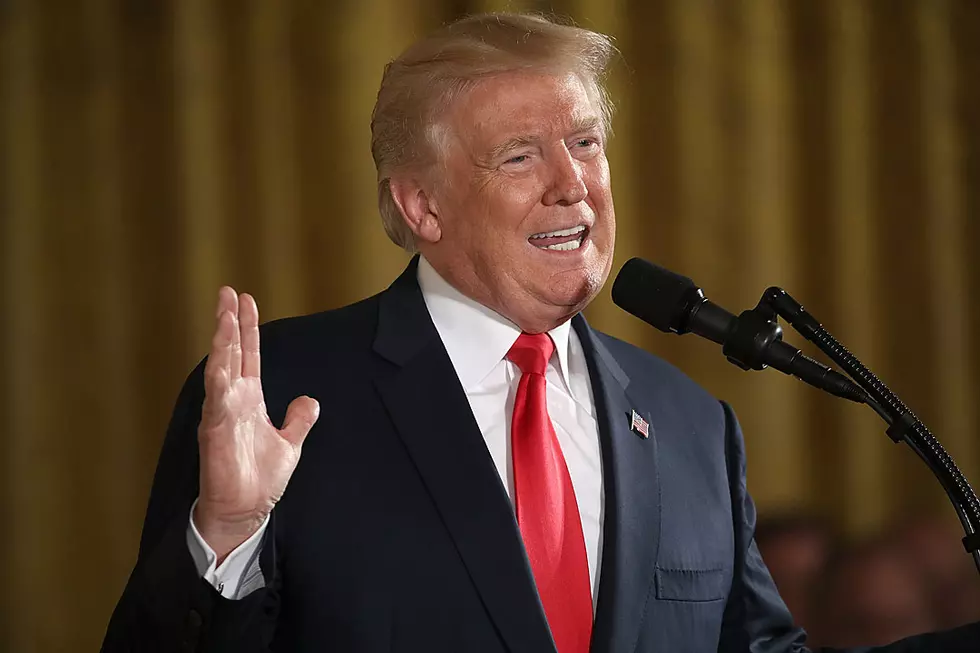 President Trump to Visit Cedar Rapids Today
Getty Images
According to KCRG TV-9, "President Donald Trump will be in Cedar Rapids on Tuesday to tour damage following the storm that moved through the state one week ago."
The story said the tentative plan is for the President to meet with Governor Kim Reynolds and take a tour of the damage from the storm that hit the area on Monday, August 10th. At this point, there are no other details on Mr. Trump's visit.
Let's just hope we can get some national attention with his visit. Eastern Iowa was rocked last Monday and there was very little reporting of the storm outside of Iowa. It was weird, but there was zero national coverage.
This should all change on Tuesday when President Trump lands in the "City of Five Seasons." I would imagine all of the national networks and cable affiliates will be covering the President's visit, and lets hope that will get us some national attention.
As of Monday night, there were still around 30,000 people in Cedar Rapids without electricity. Emergency crews have been working around the clock and the hope is to have most of the city turned on by Wednesday.
To read the full story from KCRG TV-9, you can visit this link. 
As soon as more information is released on the President's visit to Cedar Rapids, we will be sure to provide updates to this story.
PHOTOS: Massive 2020 Storm Causes Widespread Damage in Cedar Rapids