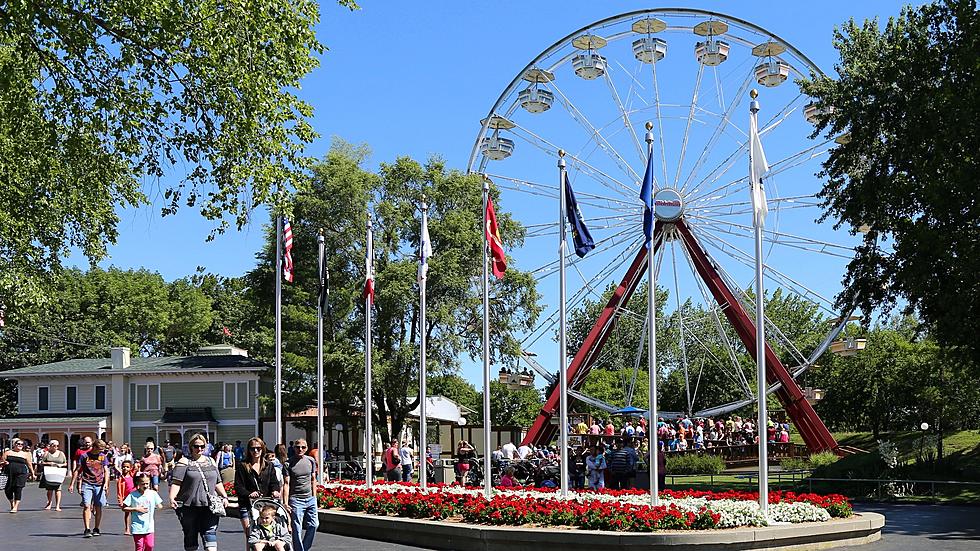 Popular Ride at Adventureland Is Now Closed For Good
Adventureland Park
Officials with Adventureland theme park tried their best to find ways to keep a popular ride safely operating. But in the end, the safest decision was to just shut it down for good.
KCCI reports
letter
The Raging River ride has had a checkered past but really came under intense scrutiny after an accident during the summer of 2021. In July of that year, KCCI reports that Michael Jaramillo died while riding the attraction with his family. A raft capsized, trapping the family underneath the water. Michael's brother and father were also injured. KCCI reports that the Jaramillo family has a lawsuit against the previous owners of Adventureland, seeking nearly $100 million in damages. The lawsuit contends that the Iowa Division of Labor should have found 17 safety violations on the Raging River prior to the deadly accident.
My family took many rides on the Raging River during our family trips to Adventureland. But after the accident in 2021 that claimed the life of Michael Jaramillo, we never rode it again. I'm guessing other park patrons felt the same way. Adventureland is making the right move here. Get rid of something inherently dangerous, and focus on the rides of the future.
The Restaurants & Stores Iowans Want to Come to the Corridor
If you could bring any chain restaurant or store to the area, which would it be? Here are some of the most popular responses from Iowans!
The Lions and Dogs of Brucemore Mansion
Howard Hall and his wife Margaret moved into Cedar Rapids' Brucemore mansion in 1937. Over the course of 14 years, they owned three lions, all named Leo. Below are photos of those lions, and the family's German Shepherds.