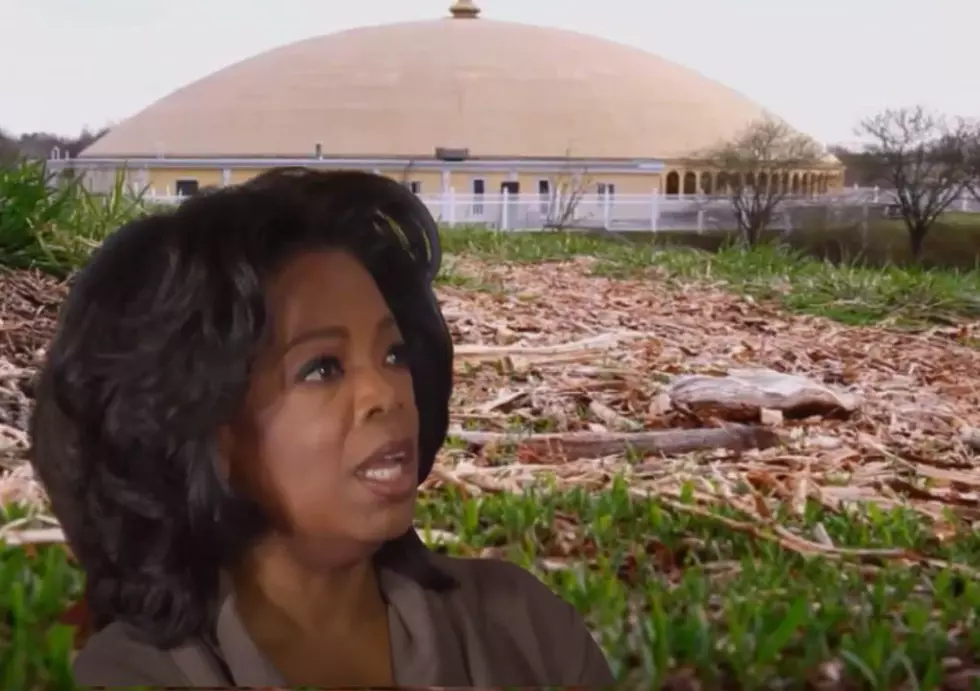 Oprah Once Named This Iowa Town the Strangest In America
OWN/KM
She spent decades in our living rooms and became one of the world's most recognizable pop culture figures. Nearly a decade ago, Oprah Winfrey spent some time exploring a little town in our neck of the woods.
This town has been raising eyebrows for years and it finally caught Oprah's attention in 2012.
In 2012, the Chicago based talk show host made a trip to the Hawkeye State. Winfrey was doing an episode on the "most unusual town in America" and her team focused in on a Eastern Iowa city.
"I cannot believe I'm in Fairfield, Iowa!" the Mississippi native exclaimed as she explored this Jefferson County Town.
Curious eyes are cast to this small town due to the large amount of people who follow and practice something called TM. In this episode, Oprah makes it out to be the entire town sort of revolves around this ideology.
Every single day, residents head to two giant golden domes to meditate. One of these domes is called the Bagambhrini Golden Dome of Pure Knowledge...
Rolls right off the tongue, right?
TM or transcendental meditation is described as a "simple, natural, effortless technique practiced 20 minutes twice each day while sitting comfortably with the eyes close." Those who practice it say it is neither a religion nor is it a cult.
Initially introduced in 1959 by Maharishi Mahesh Yogi, there are approximately 10 million people who practice TM in the world. You might be familiar with the Yogi from the story of the Beatles traveling to India to meet him decades ago.
Now, thousands of people in this town in Iowa practice TM.
Located about four miles north of Fairfield is Maharishi Vedic City. This is where Maharishi University of Management is located and where hundreds of Pandits (professional meditators as Oprah refers to them as in this episode) reside.
However, there are several online claims that say TM can be considered a "stealth cult."
Fenelon Street Elevator
The steepest and shortest railway is in Dubuque.
Ashton Kutcher's Childhood Home in Homestead, Iowa
The well-known actor hails from Iowa. Ashton Kutcher was born in Cedar Rapids and spent his formative years in Homestead. The later is where he helped his step-dad build this space nearly 30 years ago. In 2015, Ashton decided to give his mom the surprise of her life when he redid their basement space.