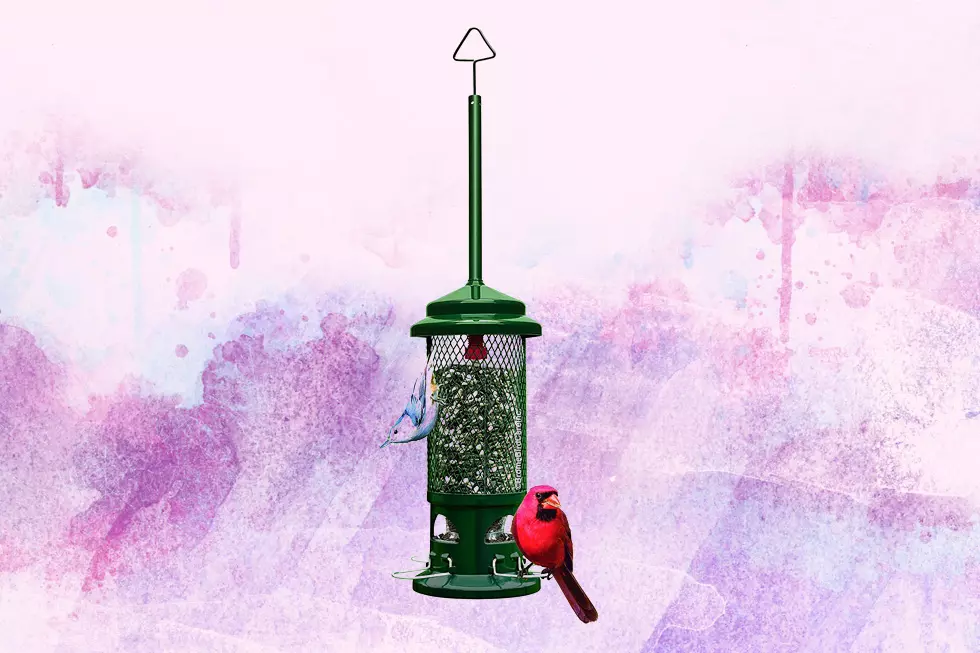 One of the Best Squirrel-Proof Bird Feeders on Amazon
Amazon
As Amazon Associates, we earn on qualifying purchases.
I don't know about you, but I've been spending a lot more time in my backyard lately, and birds are everywhere! If you want to increase avian traffic around your home without worrying about squirrels eating up all the goods, look no further. The Brome  Squirrel Buster Standard Bird Feeder is the last bird feeder of it's kind that you'll ever need to buy because Brome guarantees to service your feeder for free for the rest of your days!
Show the squirrels that you mean business - their weight automatically closes the feeder so they can't get at bird feed intended for your new bird friends. All feeder parts exposed to squirrels are made of chew-proof materials, and it's UV stabilized so it looks newer longer. It even has a patented Seed Ventilation System that vents hot air from the feeder so that bird food remains fresher, attracting even more wild birds to your space. With over 3,500 sparkling reviews, it's sure to be a hit with all your feathered friends.