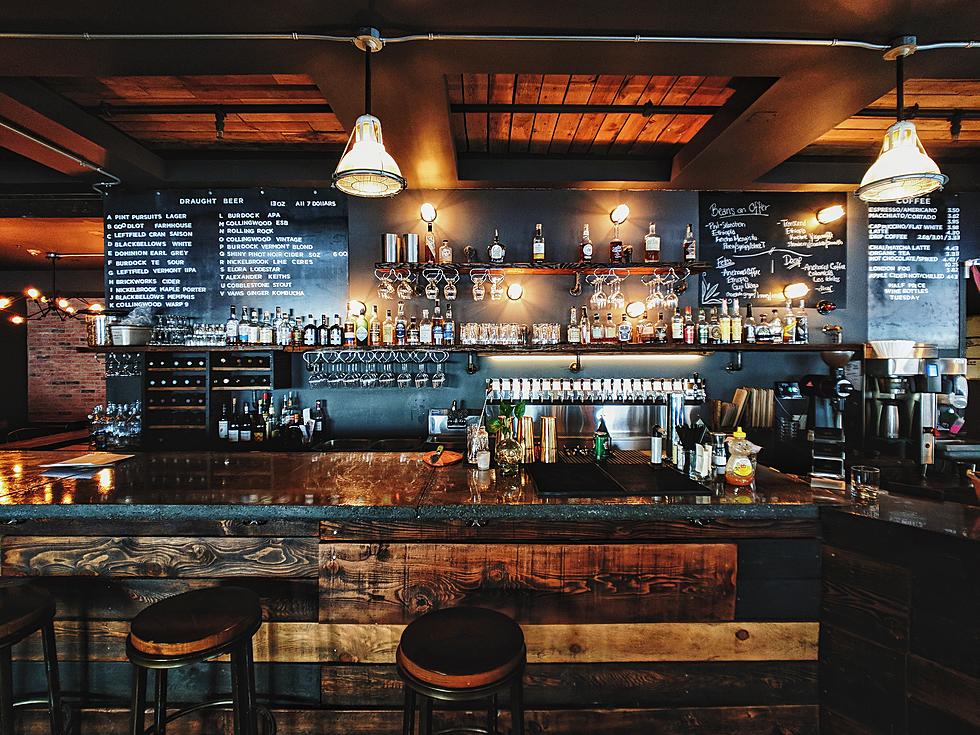 One Last Call for Alcohol – How Does Iowa Compare to Other States
Photo by Patrick Tomasso on Unsplash
We all know the Semisonic song by now, right?
Closing time - time for you to go out, go out into the world... turn up the lights over every girl and every boy... one last call for alcohol, so finish your whiskey or beer... you don't have to go home, but you can't stay here.
But do you know how Iowa bar hours compare to other U.S. states? Is there actually a "last call law"? We all know bars have to close at 2 a.m., but how close to that hour can they sell? How about a time a bar can legally begin to serve hooch? There's a lotta hoppy meat on the bone, let's dig in!
Closing time, time to order now, and get the heck out!
Iowa bars close at 2 a.m. There are no exceptions like some cities have outside of state Iowa. One state with a major exception is New Jersey. Atlantic City has its own 24X7 law, allowing all bars/clubs to serve 'round the clock. Same for Las vegas, obviously. With that in mind, when do bars have to stop selling? 2 a.m., which is closing time? Or earlier so patrons can put 'em down and get out? Well, "last call" is generally about 30 minutes prior to that magic closing time of 2 a.m.
But, according to Iowa's Alcoholic Beverage Division, there's no hard and fast law here. Meaning, if a bar wants to deal with people after hours, as long as they don't get a fresh adult beverage after 2 a.m., that's just fine. There's no law that says they cannot sell past 1:30 a.m., or even 1:45. Then again, look at a bar clock. It's ALWAYS 25+ minutes fast. Oh, and for a reason.
How do we compare to other U.S. states?
A handful of states have a 3 a.m. closing time. Florida, for example. Alaska has a closing time of 5 a.m. and New York is 4 a.m. Our neighbors to the East make it kinda complicated. Illinois has set closing time(s) at 1 a.m. through 3 a.m. It actually varies by municipality. In Chicago for example, it is regular license bars shut down at 2 a.m. But, from Sunday to Friday they close at 3 a.m. Some bars have a late-night license, which actually allows them to close two hours later so 4 a.m would be the regular closing time on Sunday through Friday, then they'd close at 5 a.m. Saturday. That makes for a long night. Tip well!
Nebraska bars close at 1 a.m, Minnesota has a 2 a.m. closing time, but many cities have scaled this back to 1 a.m. North Dakota has a 1 a.m. closing time, but some cities are allowed a 2 a.m. time. North Dakota's closing time is very strict, however. All alcoholic drinks must be off the tables and the bar closed by the mandatory closing time. So, GET OUT! Drink at home, North Dakotans.
Missouri has a bizarre closing time. It's 1:30 a.m. for most bars, 3 a.m. for others, and 6:00 a.m. for one bar only, the Mutual Musicians Foundation, which is a jazz club. Why I'm not sure. But THAT'S the party spot.
Bars in Iowa can open at 6 a.m., usually
Iowa closing time is 2 a.m., which means legally, they can turn things around and re-open pretty quick. Bars may open and start serving at 6 a.m. The one exception is Sundays when they cannot begin selling 'til 8 a.m. Speaking of Sundays, to sell at all on Sunday in Iowa, a bar needs a Sunday Sales Privilege license. It costs more, and it's a whole different ball of wax for a different article.
What Are the Signature Drinks From Every State?
Another UFO Sighting in Evansdale, Iowa - Photos
Keep scrolling and see what you think - is it a UFO or not?