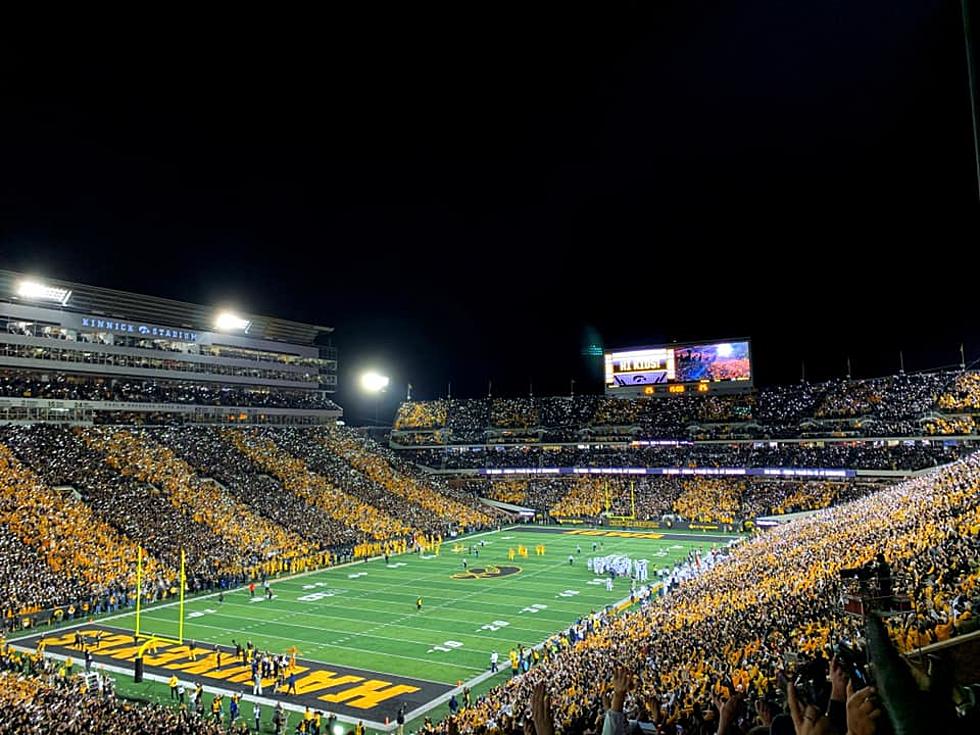 NFL Great Marshal Yanda Back for Iowa/Penn State Game
Facebook via KCRG
The Iowa versus Penn State football game is going to be a historic matchup on Saturday. A nationally televised game. Two, top-five teams, and the winner stays alive in the race for the College Football Playoff and can keep dreaming of a possible National Championship. Yeah, you could say there is a lot on the line! To amp up Hawkeye fans, the Penn State game is also the America Needs Farmers/Black and Gold Spirit Game.
Hawkeye fans are encouraged to break out the black and gold for Saturday's game, but to do it based on what section your seats are in. HawkeyeSports.com has a chart of Kinnick Stadium to make it easy to see which color you need to put on for Saturday's game!
The game this weekend is also the 10th annual American Needs Farmers game. It recognizes the importance of family farms here in Iowa and across the country. A Hawkeye great who grew up on a family farm not two miles from the farm I grew up on, will be the 9th Hawkeye to receive ANF Wall of Fame recognition. That former farmboy is future NFL Hall of Famer Marshal Yanda. We actually were able to have Marshal on our show shortly after he retired from the Baltimore Ravens.
Yanda grew up on a farm in Jones County, just north of Anamosa. Since retiring from the NFL, he's gone back to that very same farm to help his dad run things. What does Yanda have to say about Iowa's big matchup against Penn State? He told The Daily Iowan, "The biggest thing is to make sure you're not making this game any bigger than another game on the schedule". Sound advice, but that might be a little hard for most Iowa fans to do.
LET'S GO HAWKS!
A Look Inside Iowa City's New Hotel Across from Kinnick Stadium
Iowans Share Their Random Celebrity Encounters