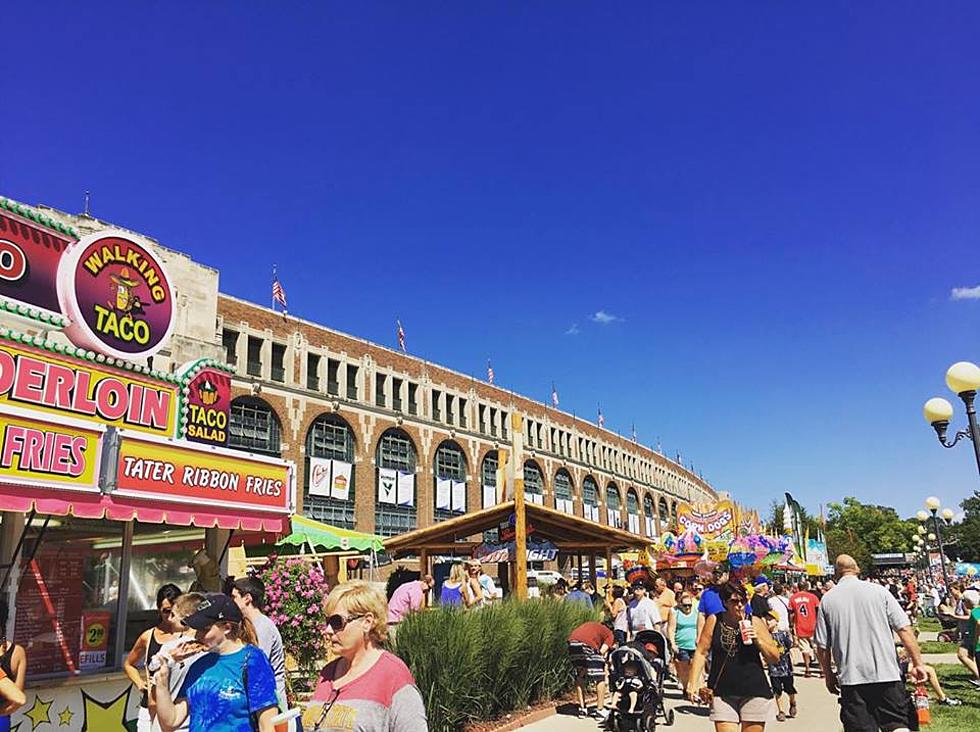 New $2 Million Iowa State Fair Park Unveiled
Courtlin
Fair season is almost upon us, and this year's Iowa State Fair will feature a new park.
According to The Hawk Eye, this year's fairgoers can enjoy even more activities as there will be a new space for family-friendly events. The new park is the result of a $2 million grant by the chairman of a Des Moines commercial real estate and development company, Denny Elwell, and his wife Candy through their foundation. Elwell has fond childhood memories of going to the fair with his parents, and now his family. The Elwell family wanted to contribute to creating those memories for other families. Now, we have this awesome new addition.
Where is Elwell Family Park at the Iowa State Fair?
The fair announced that the new park will be located in the northwest corner of the fairgrounds.
How Big is Elwell Family Park at the Iowa State Fair?
The Hawk Eye reports that the first phase of the park will consist of "seating for up to 2,100, grassy rises for better viewing, a concession trailer, and temporary restrooms" just in time for a tractor pull on August 17 and 18. The plan is for the part to eventually have seating for 6,000, expanded concessions, and the restroom will be permanent.
What Events Will Be Held at the Elwell Family Park at the Iowa State Fair?
This space will be used for family-friendly events such as "tractor pulls, monster truck meets, rodeos, barbecue competitions," and more. The tractor pull will be the first event when the park opens midway through the fair. More details and tickets can be found here.
It will be nice to have a new space for even more fair activities. And this isn't the only exciting addition either. We told you in April that the fair announced that a much bigger beer tent is coming. It will be three times the size of the old one and serve craft brews. Awesome! Is it fair time yet?
Great Jones County Fair Country Concerts 2015-2019
Weird Things You'll See in Iowa