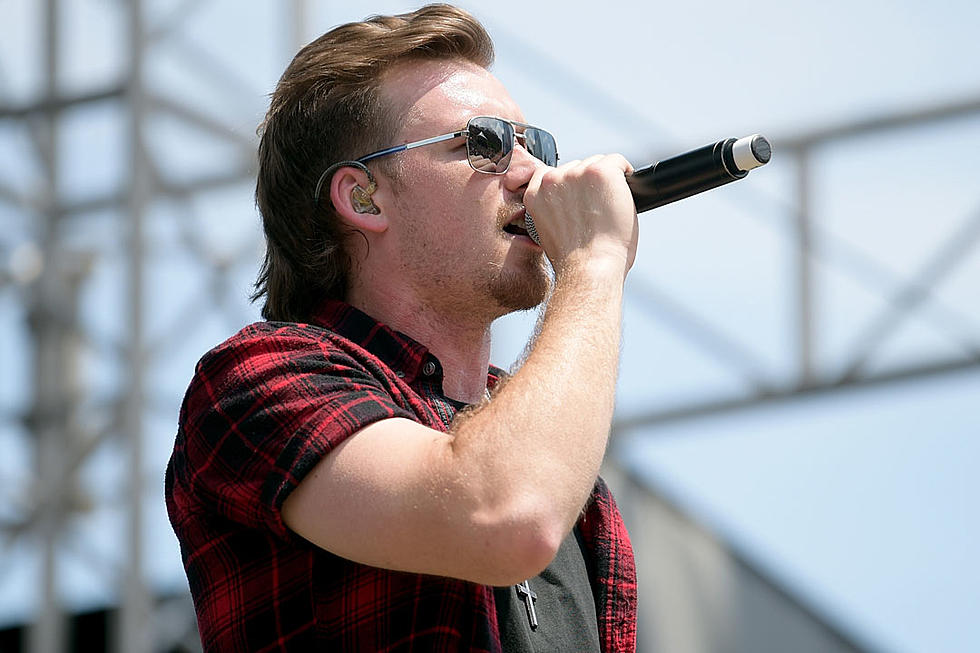 Morgan Wallen Isn't Getting Rid of That Mullet Anytime Soon
Jason Kempin, Getty Images
Morgan Wallen has become known not only for his hits, but his unique hairstyle, too. His mullet has become as synonymous with his name as it was with 'Billy Ray Cyrus' in the '90s. And it's not going anywhere.
While the hairstyle is enjoyed by many, others are not as keen on it — like Morgan's mother, he reveals to People.
"I think my mom is coming around with the mullet," the  "Whiskey Glasses" singer says. "There were a lot of people not crazy about the mullet, but I mean, I like it. I'm not getting a haircut anytime soon. It was never intended to be a part of my brand or anything, but now it is."
WATCH: Morgan Wallen's Live Version of "Whiskey Glasses" Is So Dang Good
But Wallen is serious about being taken seriously as a country music artist.
"I think it takes a little bit of time for people to take you seriously," he acknowledges. "I didn't take offense to anyone not taking me serious at first. I know that I have to pay my dues. I know I have to earn it. But I think I'm doing that. I'm taking all of this very seriously — I want to be around for a long time."
The one-time RISERS rising star also wants people to realize that he's more than what his persona displays — there's a few layers behind that mullet.  "I've established this kind of wild persona and these redneck party songs and a live show that's kind of rowdy, but I don't want people to think that's what I'm all about," he says "I want them to realize I'm more than that."
Most importantly, Wallen finds that his mullet allows him to connect with his fans, and for him, that's "cool." "I can relate to them and they can relate to me," he says.
Wallen has experienced a hugely successful 2019. His single "Whiskey Glasses" topped the country charts and even reached the Top 20 on Billboard's all-genre chart, and now he's on the road with superstar Luke Combs on his Beer Never Broke My Heart Tour. Wallen's latest single, "Chasin' You," is out now.
See Stars of The Voice, Then + Now: