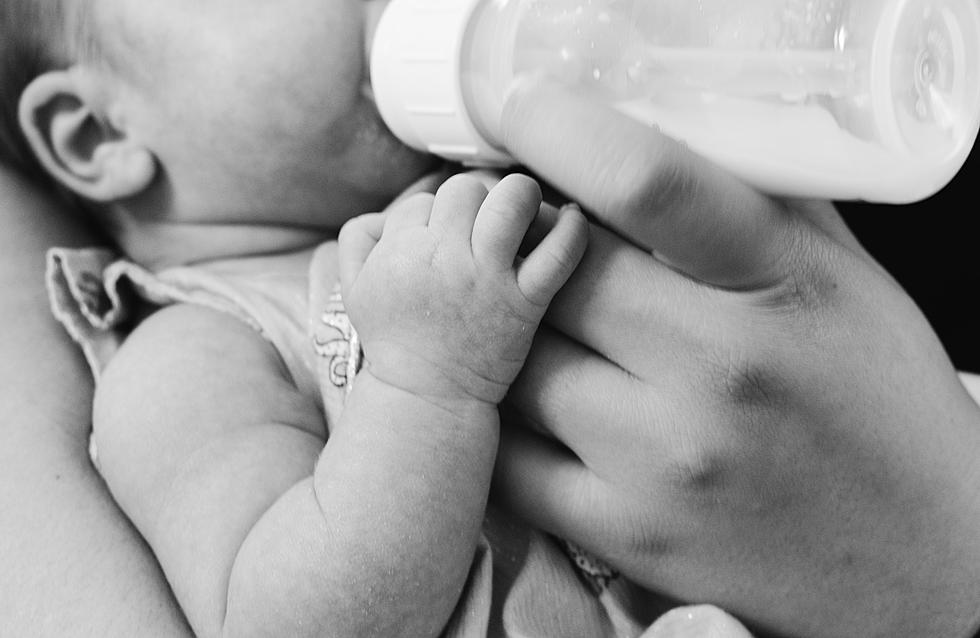 More Baby Formula Recalled After Second Infant Dies
via Unsplash
A popular brand of infant formula has added another batch to its recall after another infant has died.
WQAD reports that the recall of Abbott's powdered baby formula now includes one lot of Similac 60/40. The recall began back in February when three popular powdered baby formulas manufactured at Abbott's Michigan plant were found to have contamination. The FDA reported that initially four babies were hospitalized. One had salmonella, and the others had Cronobacter. One of the infants with Cronobacter eventually died. The FDA says it is investigating another case of Cronobacter linked to formula from the Michigan plant. That baby also died.
According to WQAD, the Similac 60/40 formula that the baby consumed had a batch code of 27032K800. This form of baby formula, which is made for babies that need a lower mineral intake, was not included in the first recall of certain lots of Similac, Alimentum, and EleCare. The FDA says that the only new formulas being recalled are the Similac PM 60/40 with a lot code of 27032K80 for cans, and 27032K800 for cases. They were sold in both the U.S. and Israel. Parents can also check Abbott's website for recall codes.
The FDA is still investigating the Abbott plant in Sturgis, Michigan, according to WQAD. Inspectors uncovered potential manufacturing problems and records show that formula had previously been destroyed due to contamination problems. No liquid formulas are involved in the current recall. Cronobacter infections are rare, according to the CDC, but can prove to be deadly in newborns.
KEEP READING: What were the most popular baby names from the past 100 years?
15 Ways You Can Help People in Ukraine Right Now
As Americans watch events unfold in Ukraine, many wonder how they can help. Below is a list of organizations responding to the crisis in Ukraine along with information on how you can support their various missions.