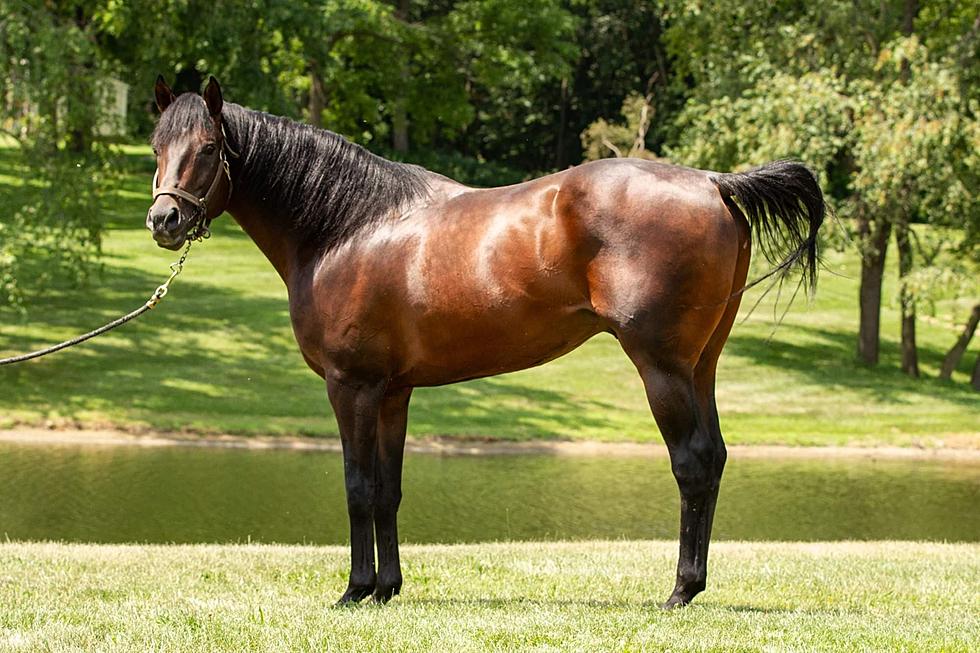 Million Dollar Race Horse Finds New Home In Lisbon
3chipmedia.com
His name is Native Ruler, a multiple stakes race winner with nearly one million dollars in earnings. He retired from racing in 2011 by his owner Maggi Moss, and will be pensioned from stud duty and moving to his permanent home in Lisbon, Iowa.
During his breeding years, Native Ruler sired 47 starters and 24 winners of 59 races. He's had one heck of a career and deserves a place like Unbridled Spirits to spend the remainder of his life.
I spoke with Unbridled Spirits Executive Director Tina Norris earlier today. She told me, "It's always rewarding to be entrusted with one one of racing's great warriors. This is really cool for us and we couldn't be happier!"
If you have never heard of Unbridled Spirits, they are a 140 acre retirement sanctuary that cares for retired race horses. They offer classes for kids and adults, and allow the general public to come and learn more about horses and how they are cared for after their career has ended.
Congratulations to Tina and the gang at Unbridled Spirits! Her crew does a great job for these amazing athletic animals. These horses have spent their entire life racing and earning money, as well as entertaining us. They deserve the paradise that's called Unbridled Spirits.
Click here for more information on Unbridled Spirits, and how you can volunteer or donate to keep this organization going.