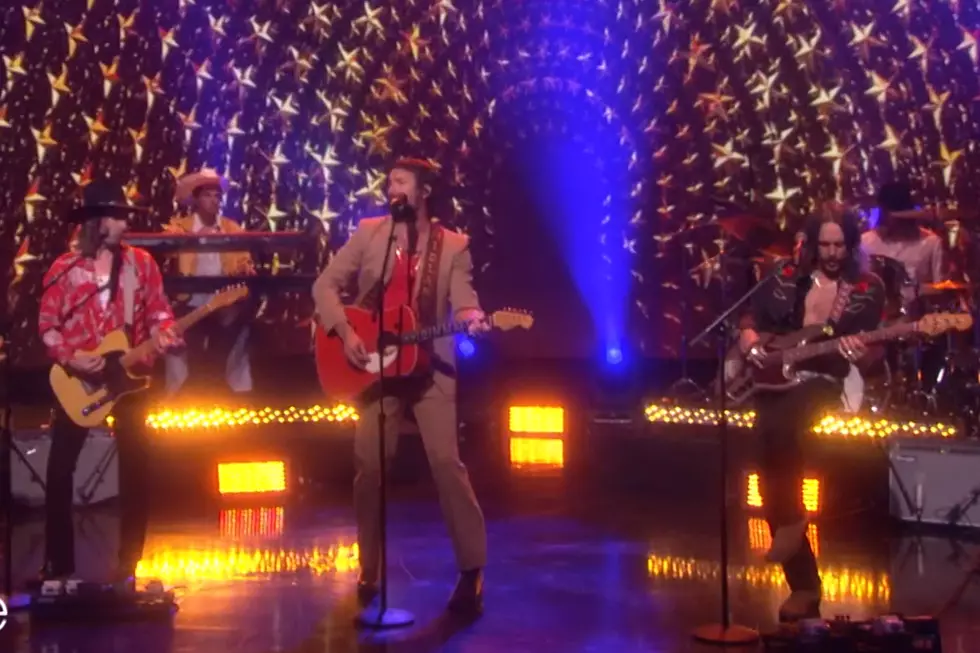 Midland Bring 'Mr. Lonely,' Big News to 'Ellen' [Watch]
EllenTube
"It is the greatest country music festival in the world," Midland member Mark Wystrach told the audience of Stagecoach, joking, "A couple of our friends: Carrie Underwood — you know, when you're friends with her, you just call her Carrie. There's Eric ... you guys know who that is? Eric Church, and then there's a really good buddy of ours, Thomas Rhett. Then also there's a new band out of Texas called ZZ Top, one of our biggest influences."
In addition to Midland, ZZ Top and headliners Underwood, Rhett and Church, Stagecoach 2020 includes Lil Nas X, Tanya Tucker, Alan Jackson, Brett Young, Riley Green and more. Fifty-one acts in total are currently part of the lineup for the festival, which will be held in Indio, Calif., for the 14th consecutive year.
Midland's "Mr. Lonely" performance was their first ever on Ellen. The rowdy crowd — and Ellen DeGeneres herself — clapped and sang along to the boot-stomping track.
Midland followed their Ellen performance with a Tuesday night set at the Palomino in Hollywood. The historic honky-tonk, closed since 1995, opened its doors for one night only for the country trio, which recently released their sophomore album, Let It Roll. The record reached the No. 1 spot on the Billboard Country Albums chart following its release. Aside from their music, the country group has launched their very own podcast on Spotify. On Set It Straight with Midland, the band dives into country music stories with some very special guests.
Midland are also nominated for the Country Music Association's New Artist of the Year and Vocal Group of the Year honors in 2019. This year's CMA Awards ceremony will take place in Nashville and be broadcast live from Bridgestone Arena on Nov. 13 at 8PM ET.
WATCH: Riley Green's RISERS Performance of "I Wish Grandpas Never Died" 
50 Great Modern Traditional Country Songs (and Artists!):