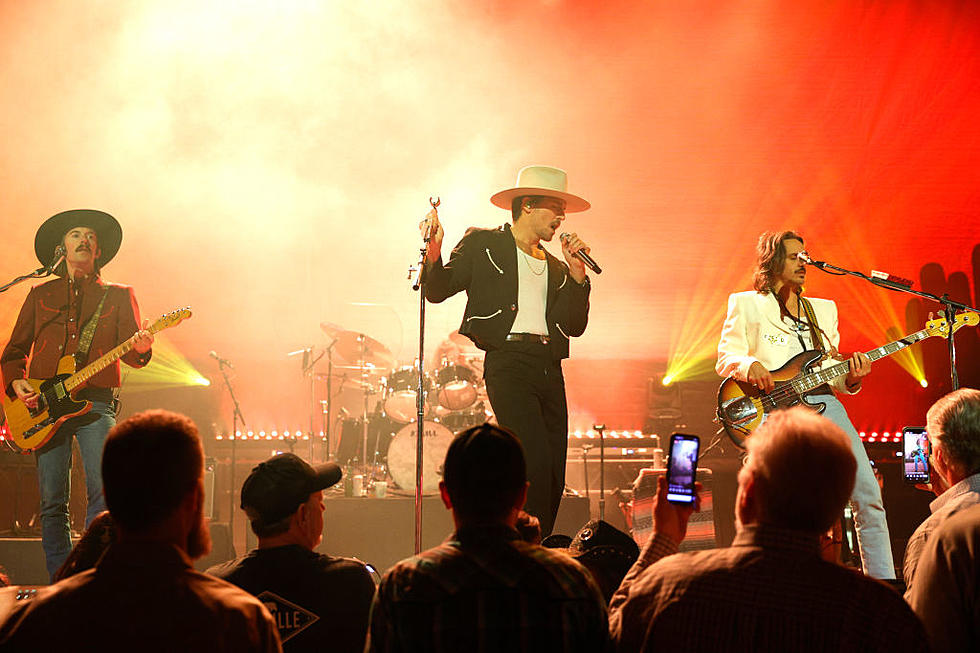 Brain's Favorite Piece of Country Music in 2021
Getty Images
The great thing about music is that it can mean something different to everyone. 2021 was a bit of a crazy year in country music. We emerged from the pandemic along with our favorite artists. We were able to go to shows again. And the artists released a slew of huge new albums. And I mean huge! Being confined to their homes and studios breed an amazing level of creativity and double albums from the likes of Morgan Wallen, Eric Church, and Cody Johnson. My complaint about those projects was that they didn't flow. I wasn't hearing one cohesive album. So my favorite piece of country music this year was much shorter. Only 5 tracks.
The group Midland released their five-song EP 'The Last Resort' in July. I'd been a fan of their previous work. They were a fun, throwback, honky tonking group that reminded many of country music in the late 1970s. Their sound and look were retro-cool. But on 'The Last Resort', the group showed us something different. Instead of being born out of a rowdy bar fight, this EP sounds California cool. Smooth...like something The Eagles would have produced during their prime. Perhaps it's no mistake that the title of the EP is one of The Eagle's biggest songs.

All five songs on 'The Last Resort' boast a new, more focused sound that I hope the guys follow through on a full-length release sometime in the near future. But now, to my favorite song on the project, and my favorite country song of 2021.
'And Then Some'. The song tells the story of a man trying to get over a heartbreak, but suddenly having things remind him of the woman he was trying to forget. Does he still miss her? You bet he does. He misses her...and then some. As if the missing her part wasn't enough. This song has it all. Soaring harmonies, and lyrics that are dripping in heartache. It is the perfect melancholy country song. Having your heart broken isn't supposed to sound this good.
This song hit me hard too because of a rough time I had personally. I would listen to the song on repeat and wallow in the sadness. But just like the character Midland sings about, I dusted myself off, shaved, sobered up, and got on with living my life. This song will always remind me of that time in my life, and how music can be more than just a song. Music can be a feeling. And even if that feeling is sadness, that isn't always a bad thing.
Thank you, Midland for an amazing album and a song that I know touched more than just me in 2021.
Looking Back on 7 Years of Brain & Courtlin
November 10th is Courtlin's seven year KHAK anniversary, so we thought it would be fun to look back on seven years of Brain & Courtlin!
"
"