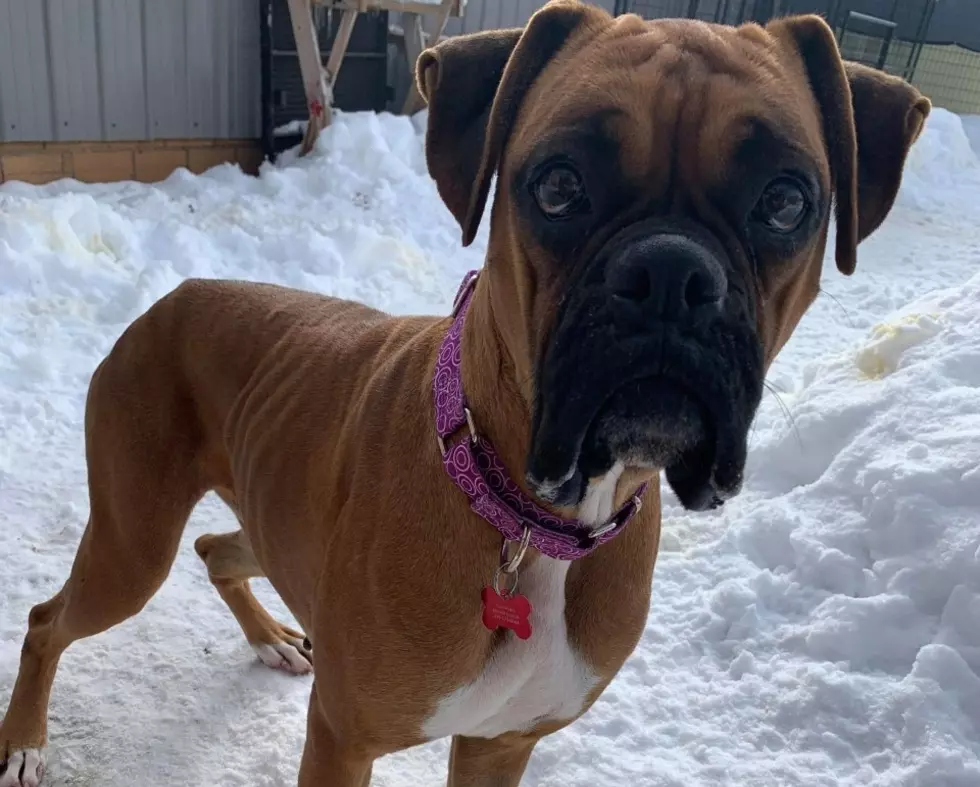 Last Hope
*Furry Friday is sponsored by Theisen's Home, Farm, Auto.
Some dogs just have a knack for getting into mischief. Meet our Furry Friday dog, Bebee! She's a two or three year old pure bred Boxer, and is available for adoption at Last Hope Animal Shelter in Cedar Rapids. So what do we mean by getting into mischief?
Bebbe has had a couple of issues with destroying toys and then eating the parts. One even required a minor surgery. So make sure that you don't have any easily destroyed toys around this girl! Amanda with Last Hope said that while Bebee is a loving dog, she would do best in a home with no kids and another dominant adult dog. Someone to show Bebee the ropes, and how to play with her toys in an appropriate manor!
Bebee is an absolutely beautiful dog, and if you're looking for a pure bred Boxer, she fits the bill. She would certainly be worth a little work. If you want more information on how you can adopt Bebee, visit Last Hope Animal Rescue and set up a visitation time and start the adoption process!
With Valentines Day quickly approaching, Last Hope is also once again doing their fun Pup-O-Grams again this year. There are plenty of options, including virtual ones. And the best thing is all funds go to Last Hope. Surgeries like Bebee had aren't cheap, and Last Hope pays those bills in full. Order a Pup-O-Gram and help support one of our great Furry Friday partners! Get more information HERE!
Enter your number to get our free mobile app
Iowa's Ten Most Underrated Restaurants