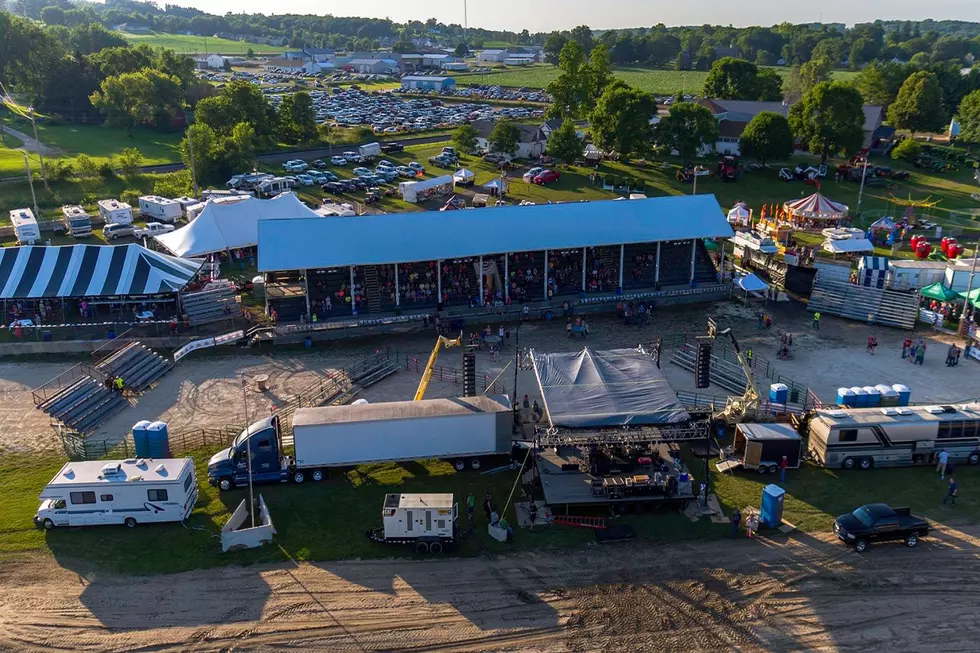 Linn County Fair 'Funnel Cloud' T-Shirt Sure To Be A Big Seller [PHOTO]
Linn County Fair via Facebook
The 2017 Linn County Fair started with a far more excitement than anyone wanted. A funnel cloud passed over the fairgrounds in Central City, Iowa on opening night, June 28. Plenty of damage was done, but thankfully no one was injured in the storm that eventually turned into a tornado. The fair went on without a hitch the following day.
Nearly a year later, the 2018 fair is about to launch (it's June 27 through July 2), and the fair has decided to commemorate what hopefully is a once-in-a-lifetime event with a t-shirt they're using as a fundraiser. I can't wait to see how many people are wearing these:
Now THAT is clever. I don't know about you but I definitely want one. The proceeds from the shirts, which are just $15, will go toward a grounds PA system on the fairgrounds. That will help keep fairgoers safe if there's ever severe weather again, but will also provide a way to communicate with the crowd about events happening on the fairgrounds.
Purchase your t-shirt HERE and learn more about the 2018 fair HERE. Here's hoping all Central City sees this year are blue skies and temps in the 80's... that would be perfect weather for an early-summer fair in Iowa. Oh, and I'll definitely stay for the funnel cakes. Mmm mmm.