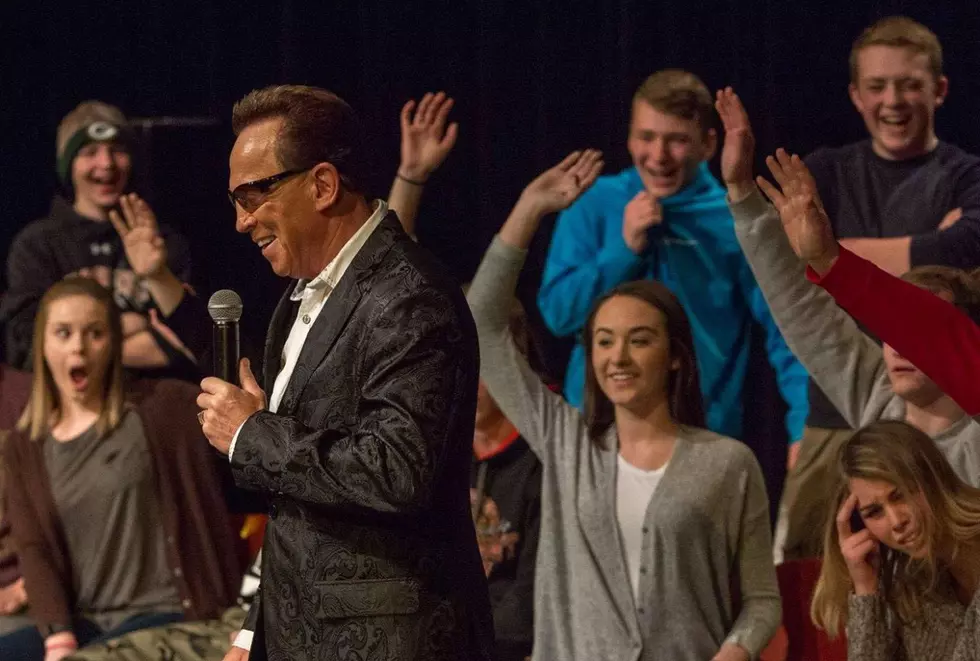 Legendary Midwest Stage Hypnotist Has Passed Away
Facebook via Wand Enterprises-The Hypnosis Agency
Chances are if you went to college somewhere in the Midwest, you saw hypnotists Jim Wand at your school. Wand played thousands of shows at colleges from coast to coast, but his shows were especially prevalent in states like Iowa. He also played comedy clubs and corporate functions. Even if you didn't believe in hypnotism, you had a blast watching Jim Wand.
Jim Wand passed away on August 8th after a brief illness, according to the Wand Enterprises Facebook page. Condolences are pouring in from the thousands of people who had the chance to see Jim perform live. His shows were high-energy and entertaining. He helped people overcome bad habits and lifelong fears. Bottom line? Jim Wand understood how to captivate a crowd and allow them to have fun.
One of the slogans that can be seen on any of Jim's websites and social media pages is "see the show or be the show." Jim allowed you to either sit and watch the show, something I was more comfortable with, or allow yourself to be hypnotized and be part of the show. Some people who thought they were just going to sit back and watch end up being part of the show anyway! That was always one of my favorite things to see at one of Jim's shows.
According to his Facebook page, Jim's wife Kenda Wand will officially take over the role of President and day-to-day operations along with Sue Voss. Michael C. Anthony will be handling many of Jim's live events. The Hypnosis Agency, which Jim Wand founded, will continue as Jim would want.
Thank you, Jim, for making so many people smile. While you will be missed, you will also be fondly remembered by so many.