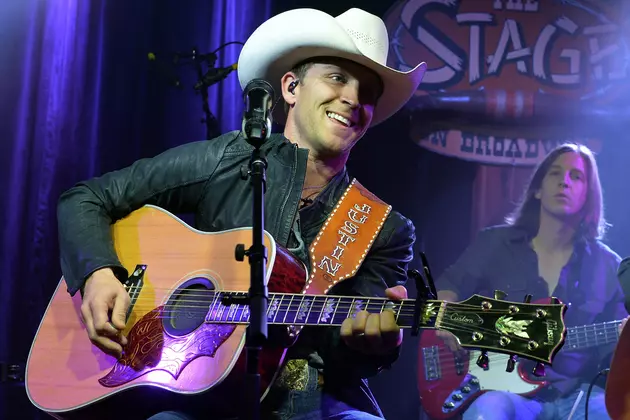 Justin Moore Scores Seventh No. 1 Single With 'Somebody Else Will'
Rick Diamond, Getty Images
Justin Moore is having a stellar year. He's a new father of four since welcoming two-month old son South, and he just earned his seventh No. 1 single with his latest radio offering, "Somebody Else Will."
"Somebody Else Will" was co-written by Kelly Archer, Adam Hambrick and Tebey Ottoh and produced by Jeremy Stover and Scott Borchetta. The single marks the second No. 1 from Moore's 2016 album Kinda Don't Care (following "You Look Like I Need a Drink").
"The feeling you get when your song hits No. 1 is unbelievable," Moore says in a press release. "Although this is my seventh time, it is still just as exciting as ever. It is tough to get your songs played on country radio and I am so thankful to the writers, all of the stations, my promo team at the label and all of the fans who continue to support me and my music."
10 Best Country Songs of 2017
Moore's next single will be the title track of his album, "Kinda Don't Care," going to country radio on Sept. 18.
While Moore is at ease in the spotlight, he says his three daughters are a bit stage-shy. In an interview with his label, Big Machine Label Group, the "Somebody Else Will" singer says that while he's brought his daughters onto the stage with him in the past, it wasn't always an easy task.
"I have to coerce them into doing it," he says. "They don't like doing it. My oldest daughter is actually a really, really good singer, if I could get her to actually sing. But they get a little gun shy when we go out on stage."
Perhaps he'll have better luck with South.
Justin Moore Can't Wait to Teach His Son a Few Things ... 
Tim McGraw Would Be Proud of This Cover Song