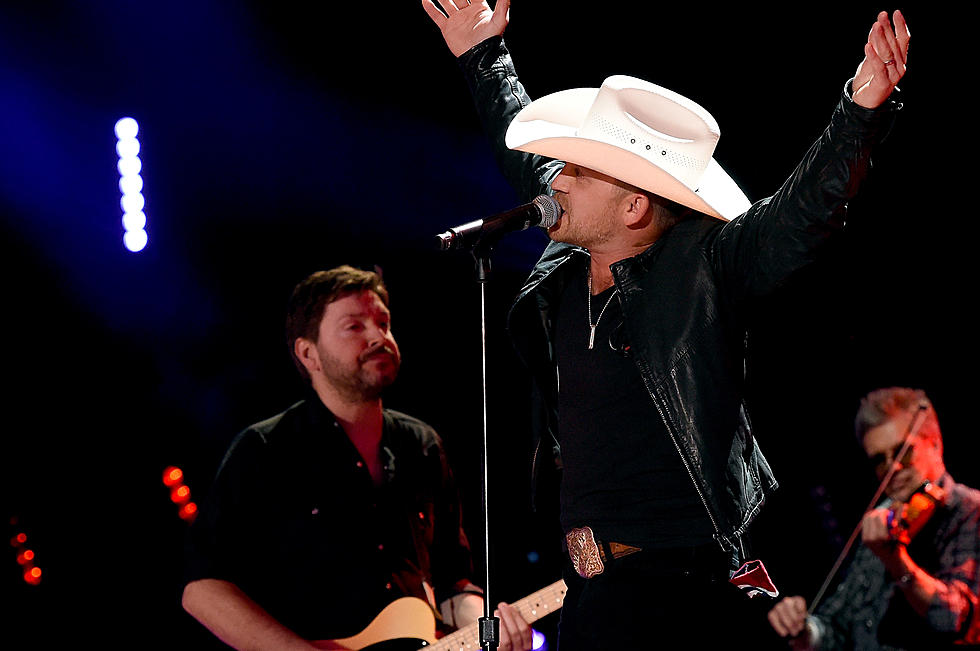 Justin Moore Can't Believe What Happens During KHAK Interview
Getty Images
We're fairly certain that Justin Moore has done thousands of interviews with radio stations during his country music career. But he's never had anything like THIS happen until talking to 98.1 KHAK this week!
Justin Moore will be in Coralville on Saturday night. His 'You, Me, and Whiskey' tour with opener Priscilla Block will be playing Xtream Arena. Justin has been knee-deep in the country music scene since moving to Nashville in 2002. After signing a record deal in 2008, he began cranking out hits at country radio. While his first single 'Back That Thing Up' failed to reach the top 30, his next single did just a bit better going all the way to #1!
'Small Town USA' was just the first #1 for Justin Moore. He followed that up with more hits like 'Backwoods', 'If Heaven Wasn't So Far Away', 'Til My Last Day', 'Point At You', 'Lettin' The Night Roll', 'Point at You', 'You Look Like I Need a Drink', 'Somebody Else Will', and 'Why We Drink'. He even won the ACM Award for New Artist of the Year in 2014.
When you're a touring country star like Justin Moore, you're part performer, part promoter. Justin is one of the many country acts that still do interviews with country radio stations leading up to a show. When we talked to Justin earlier this week he was calling from a truck stop just south of Jackson, Mississippi. He was headed back to his home in Arkansas before heading up to the Hawkeye State. We chatted about his new album 'Stray Dogs' coming out in early May, and about working in radio himself, at a sports-talk station in Little Rock.
We were having a great time talking about his life and tour when suddenly Justin noticed something. His tour bus had left without him! Yes, country star Justin Moore, who employed everyone else on that bus, had just been left at a truck stop in Mississippi. Justin then admitted to the mishap being his fault. He told us that when you get off the bus, you're supposed to lay a lanyard on your seat to notify people you're off the bus. Justin failed to do it, and the bus left. We're guessing they quickly realized they'd left the boss behind!
Out of all my years doing interviews I can confirm this was the first where the artist was left behind. I'm guessing it was a first for Justin too! As long as he's on the bus when it pulls into Coralville on Saturday night!
You can hear the full interview with Justin below:
Looking Back on 7 Years of Brain & Courtlin
November 10th is Courtlin's seven year KHAK anniversary, so we thought it would be fun to look back on seven years of Brain & Courtlin!
You Know You're From the Midwest When...
We asked listeners to complete the sentence: "You know you're from the Midwest when..." and we got some very accurate responses! Here's a look at some of our favorites.