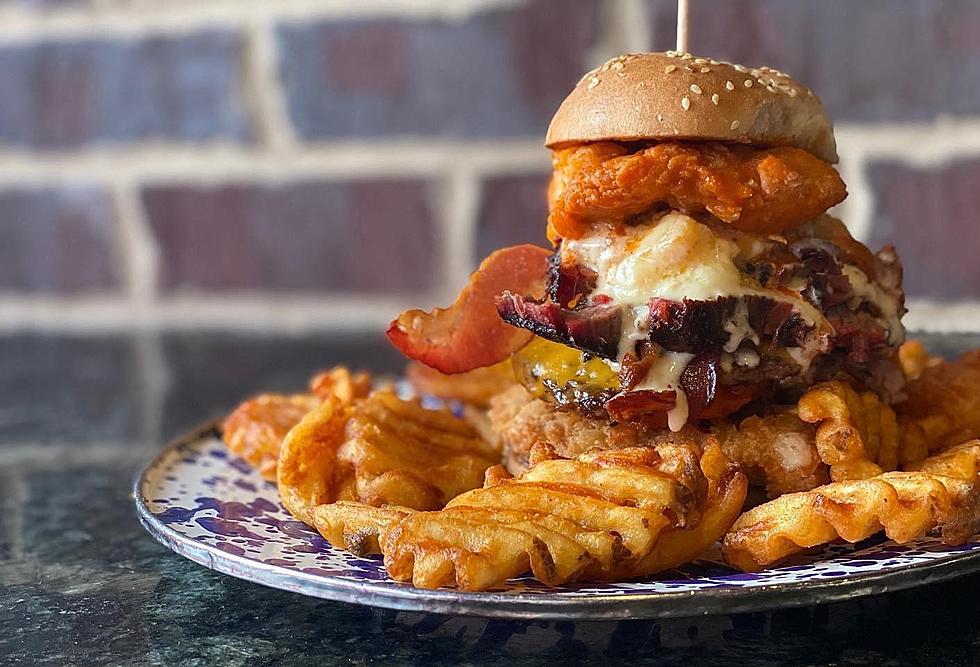 Jethro's BBQ Has Opened Its First Eastern Iowa Location
Jethro's BBQ, Facebook
Late last year, we got word that the Des Moines-based restaurant chain Jethro's BBQ would be expanding to the Corridor. Well, we're happy to report that the new location is now OPEN!
According to a new Facebook post from Jethro's BBQ, the new restaurant has officially opened at 75 Second Street in Coralville, the former home of Old Chicago. This is Jethro's 8th location in the state of Iowa, but it's the first in our neck of the woods. AND it has a patio! The post reads:
"Thank you to everyone that came out for our soft opening this weekend! We are so proud of this new location and even more proud to be part of this great community! Please come out and visit us, we look forward to serving you World Famous BBQ!"
Jethro's BBQ has been an Iowa staple since the first restaurant opened in Des Moines in 2008. Since then, the restaurant has expanded to Ames, Ankeny, Waukee, Johnston, Altoona, West Des Moines, and now Coralville! The chain is known for its slow smoked wings, baby back pork ribs, steak burgers, tenderloins, pulled pork, and other smoked meats. Jethro's is also home of the world famous  Adam Emmenecker Challenge. The Des Moines Register reports that challengers must eat a "4-pound sandwich consisting of a cheddar cheeseburger, bacon, brisket, fried cheese, buffalo chicken tenders and a pork tenderloin smothered in white cheddar cheese sauce and topped off with a spicy pickle and a pound of waffle fries" in only 15 minutes! The challenge was featured on the Food Network's Man v. Food back in 2010 when TV personality Adam Richman was unable to complete the sandwich.
The Coralville Jethro's was initially expected to open sometime in April, so we're glad it has finally arrived! You can check out the official Jethro's Facebook page for more updates from the new restaurant HERE.
Eastern Iowans Name Their Favorite Area Food Trucks
Awesome Outdoor Patios to Dine On This Summer Around the Corridor
Now that spring is here, patio season is right around the corner! With the help of Eastern Iowans in the
Cedar Rapids Area Support Local Group
on Facebook, I put together a list of great restaurant patios in the area where you can dine and/or drink when the weather gets warmer. Here are some of the popular places!