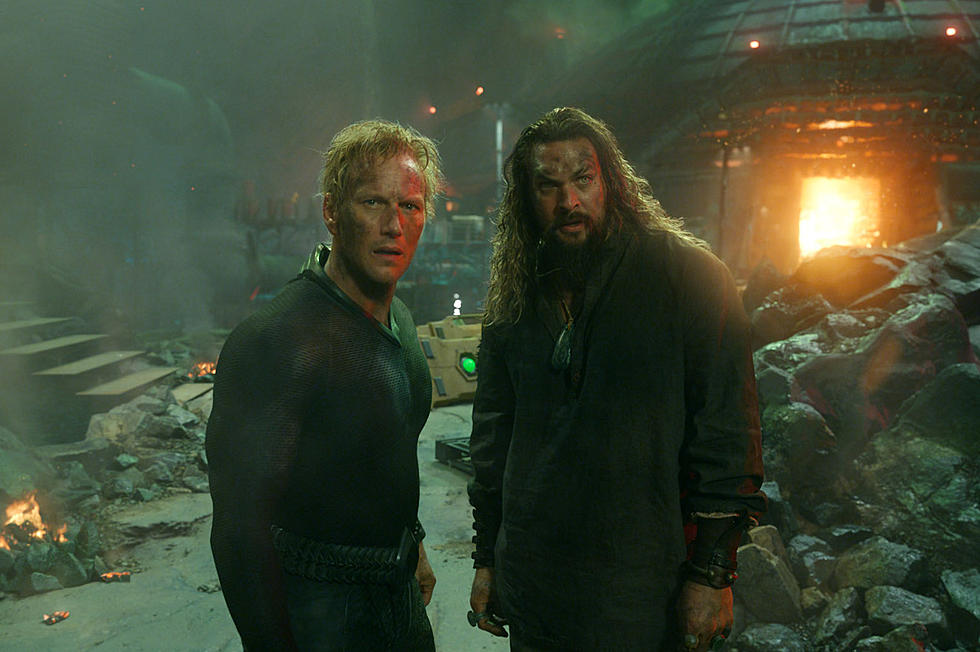 Jason Momoa's Aquaman Returns in 'Lost Kingdom' Trailer
Warner Bros.
Aquaman is not happy. As the King of Atlantis, he's got a job now. A job! Does Jason Momoa look like a guy who enjoys being at work from 9 to 5, and keeping his cell phone on during the weekends in case there's an emergency at the office? No way.
So that's problem one for Aquaman in the new Aquaman and the Lost Kingdom. Problem two: Black Manta (Yahya Abdul-Mateen II) is back too, and more powerful than ever, and he's looking to destroy Atlantis. To save his kingdom (and the job he barely tolerates), Aquaman will need to reunite with his brother Orm (Patrick Wilson) who hates him and tried to kill him in the last film.
From much of the same cast and crew as the original Aquaman (including director James Wan) comes this sequel, Aquaman and the Lost Kingdom, which was co-written by Aquaman himself, Jason Momoa, who shares a story by credit with three other writers. Watch the full trailer below:
READ MORE: 15 Actors Who Turned Down Major DC Roles
Here is the sequel's official synopsis:
Having failed to defeat Aquaman the first time, Black Manta, still driven by the need to avenge his father's death, will stop at nothing to take Aquaman down once and for all. This time Black Manta is more formidable than ever before, wielding the power of the mythic Black Trident, which unleashes an ancient and malevolent force. To defeat him, Aquaman will turn to his imprisoned brother Orm, the former King of Atlantis, to forge an unlikely alliance. Together, they must set aside their differences in order to protect their kingdom and save Aquaman's family, and the world, from irreversible destruction.
Aquaman and the Lost Kingdom is scheduled to open in theaters on December 20. It is officially the final DC Extended Universe movie before the start of James Gunn's new DC Universe.
The Biggest DC Movie Bombs
These movies may have featured some of the biggest superheroes in history, but they were also big flops.