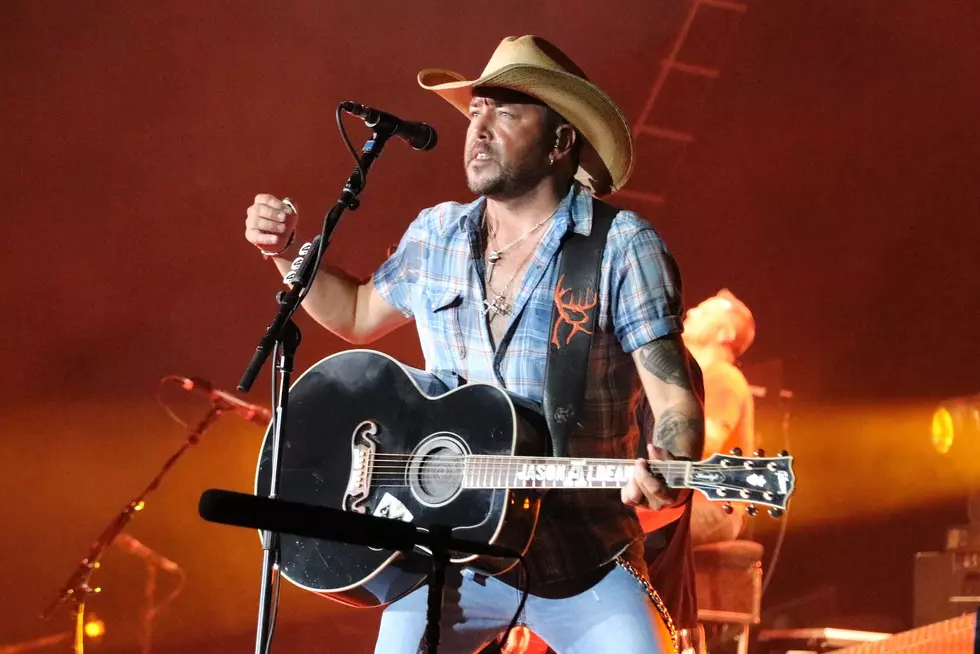 Jason Aldean Jacks Up Great Jones County Fair [PHOTOS]
Julie James
The four nights of concerts at the 2018 Great Jones County Fair got off to a roaring start, thanks to Jason Aldean and Luke Combs. A day that saw buckets of rain being dumped on the fairgrounds in Monticello, couldn't dampen the enthusiasm of a crowd that was ready to sing their appreciation back to the stage throughout the show.
Relative newcomer, Luke Combs, was the sweetest guy as the rain poured down outside his meet-and-greet tent. He even took time to pose with the entire full-time KHAK airstaff before coming to the back of the stage a full fifteen minutes before he started performing. He was ready, and his performance showed it. On the strength of three consecutive number one songs (Hurricane, When It Rains It Pours, and One Number Away) and a fourth (She Got the Best of Me) that looks destined to follow its predecessors to the top, Luke showed why he's a blossoming star.
Jason Aldean roared to the stage at 9:15 and played hit after hit. He told the crowd, "We don't do much talking. You pay a lot for your tickets and I figure you came here to hear us sing." He then jacked up Jones County with more music and energy. It was a show night that followed large amounts of rain during the day and another downpour about an hour before showtime. There was no way to keep the fairgrounds from being muddy, but no one cared. Jason proclaimed to the jam-packed crowd, "That's the thing I love about country music fans... they're not afraid to get a little dirty." Thousands upon thousands roared with approval.
It was another awesome night at the Great Jones County Fair and tonight, it's Luke Bryan's turn to rock the house.