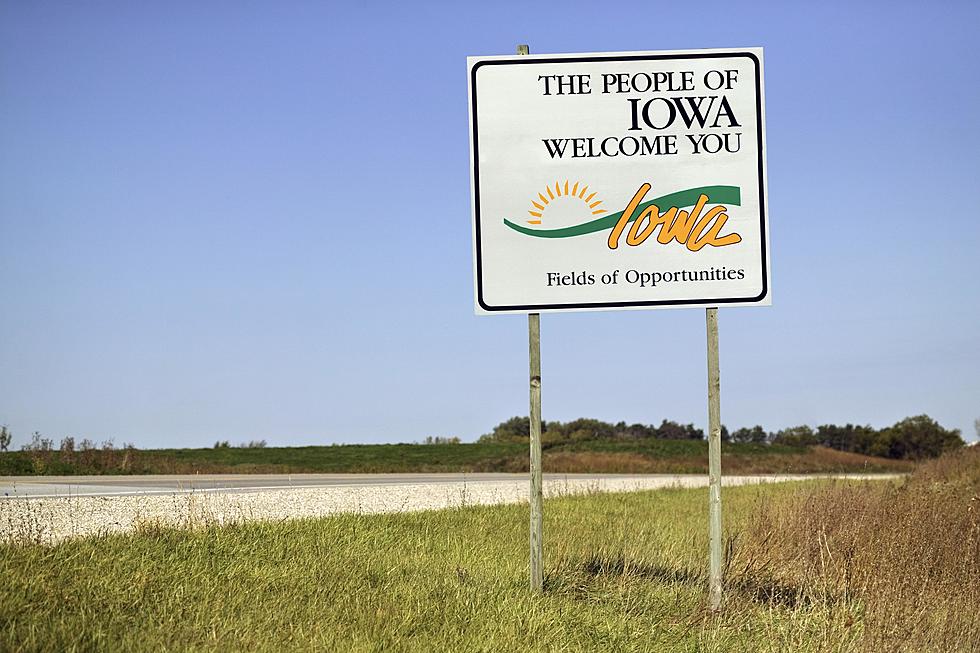 Iowa Ranked Among The Least Popular States
Getty Images
First of all, if you're reading this, you already know that Iowa is a great place to live. We wouldn't be here if it wasn't. Iowans already know this! But clearly people living outside of our fair state don't yet know it's charms and amusements. The folks over at YouGov recently pitted all the states in the U.S. against each other, and as you might imagine, the Hawkeye state didn't fair too well.
To be fair, Iowa does well on these type of lists all the time. Cities in Iowa regularly make lists like the best small cities in the U.S. But those lists are compiled by companies, journalists, and others who have actually been to Iowa and know how great it really is. The YouGov survey did things a bit differently. It simply asked people to choose the better state in a head to head matchups. States were then ranked based on the win percentage, or how often a state won it's head to head matchup.
The results looked like this. The states who won their matchups the most, or the most popular states in the U.S. are,
Hawaii
Colorado
Virginia
Nevada
North Carolina
The states that won the fewest matchups, or the least popular states in the U.S. are,
Alabama
Mississippi
New Jersey
Arkansas
Iowa
Look at those popular states. I mean, who doesn't love Hawaii and the mountains of Colorado. Like Iowa is going to beat Nevada with Las Vegas sitting there? The top states all have great scenery and wonderful things to do. The bottom five? All are either in the South or Midwest, New Jersey being the exception, many rank low in healthcare and income.
So does Iowa have some work to do? Clearly, yes. But perhaps it's more of a perception issue. I'm just fine with Iowa not getting the headlines. I like that living here is our little secret. You'll just have to find out for yourself!
10 Little Iowa Towns Known For Big Things