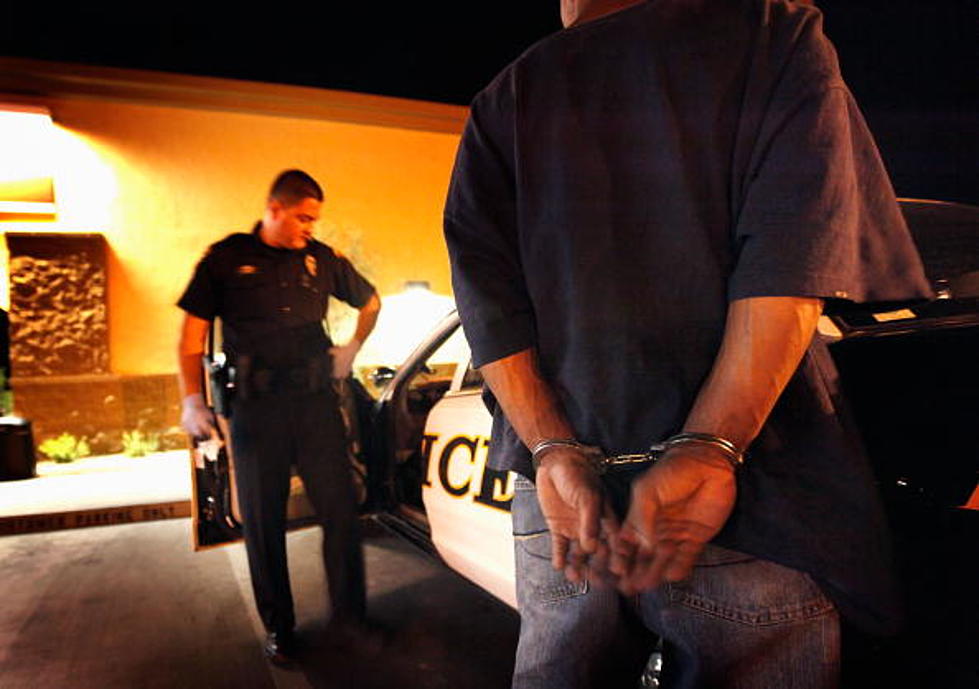 Iowa Man Crashes Car, Gets Arrested, Pees In Squad Car, Then Tries To Bribe Cop
Getty Images
In Sioux Center Iowa, a 55-year-old man is facing numerous charges after crashing his vehicle on Wednesday, February 2nd at 7:25 p.m.
Mario Martin-Martin was driving his 2007 Toyota Corolla in Sioux Center when he jumped a curve, crossed the median, and drove the wrong way down a southbound lane. Martin-Martin then drove his car into a parked vehicle on Seventh Avenue Northeast, according to the Sioux Center Police Department.
Police had to physically remove Martin-Martin from his car because he refused to exit when ordered.
Police noted Martin-Martin had bloodshot and watery eyes, impaired balance, slurred speech, and odor of an alcoholic beverage. His balance was so bad that a field sobriety test was too dangerous for him to perform. After putting Martin-Martin in the cruiser, he lost control of his bladder and urinated in the back seat.
(Police were probably looking like...)
Martin-Martin admitted to police that he had consumed about eight alcoholic beverages, but would not reveal his real identity, giving the police several false names and dates of birth. Police contacted the family to confirm his true identity.
According to the incident report, Martin-Martin offered money to officers in exchange for his freedom. The money was not accepted.
Martin-Martin was arrested for first-offense operating while under the influence, bribery, interference with official acts, providing false identification information, failure to maintain control, driving on the wrong side of a two-way highway, possession of an open container of alcohol, and no valid driver's license.
Read more at Nwestiowa.com.
Keep Looking At The Quad Cities Biggest, Best and Craziest Bloody Marys
Bloody Marys have transformed from a simple glass of tomato juice, vodka, and some spices to an art form that can include everything from flavored salts to a full-on breakfast in the glass. Or in some cases, breakfast, lunch, and dinner. Check out what you told me were some of the best around the Quad Cities. Do you know of a location missing from our biggest and best list, send a picture and the location to ryan.mccredden@townsquaremedia.com