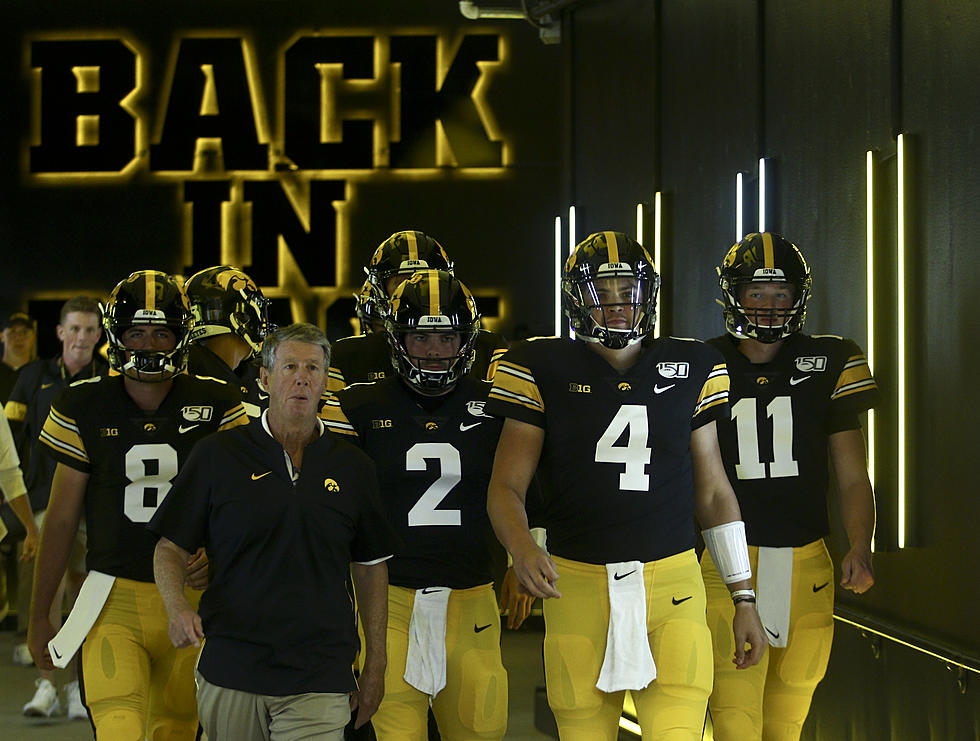 Iowa Football Coach Steps Down to Take Off Field Role
Getty Images
Many Iowa football fans wanted a coaching change on the offensive side of the football. The Hawkeye offense was, well, offensive this past season. One of the biggest problems plaguing Iowa was inconsistent quarterback play. Perhaps a new quarterback coach will change Iowa's fortunes.
Ken O'Keefe, the former Iowa offensive coordinator and current quarterback coach announced late yesterday that he would be stepping down from his position. O'Keefe will reportedly take an off-field job within the Hawkeye program. According to the Iowa Sports Information Department, O'Keefe served as Kirk Ferentz's offensive coordinator from 1999 to 2011. After that, he took a job in the NFL with the Miami Dolphins. He later returned to Iowa in 2017.
As BlackHeartGoldPants points out, O'Keefe was replaced back in 2011 with Greg Davis. That little experiment didn't work out so well. After his return to the fold in 2017, it was assumed he would help current offensive coordinator Brian Ferentz with play-calling duties. How much the two actually worked together is up for debate.
So who does Iowa get to fill this job opening? How important is a quarterbacks coach, and could the person who lands the job be in line to possibly one day lead the Iowa offense? We'll see how creative Iowa gets when they fill the position. In the meantime, thank you to Ken O'Keefe for 18 years of bleeding black and gold!
A Look Inside Iowa City's New Hotel Across from Kinnick Stadium
Annoy An Iowan Using Only Four Words
We asked Iowans to say something that would annoy them with only FOUR words... here are the results!