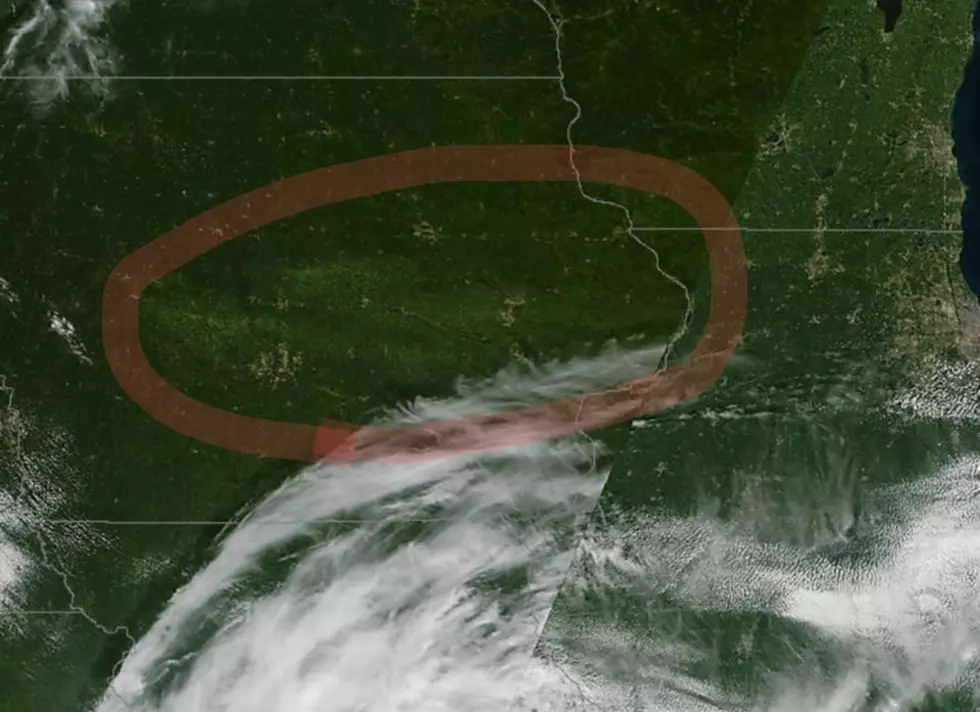 Iowa Derecho Crop Damage Can Be Seen From Space
Northern IL Severe Weather via Facebook
A page that shares photos and information of Severe Weather in Northern Illinois shared a satellite photo from yesterday, showing damage from Monday's Midwest Derecho, which brought winds up to 110 miles an hour.
Widespread crop damage along the I-80 corridor can be seen from space. Lighter green patches in the middle of a dark green area shows sign of broken and knocked over corn, wheat, and other crops across the state.
It's a heartbreaking sight to see. It's going to be a rough year for our farmers.
Some farmers have shared photos of their crops, completely damaged.
Enter your number to get our free mobile app
10 Unique Road Side Attractions Within 1 Hour Of The Quad Cities