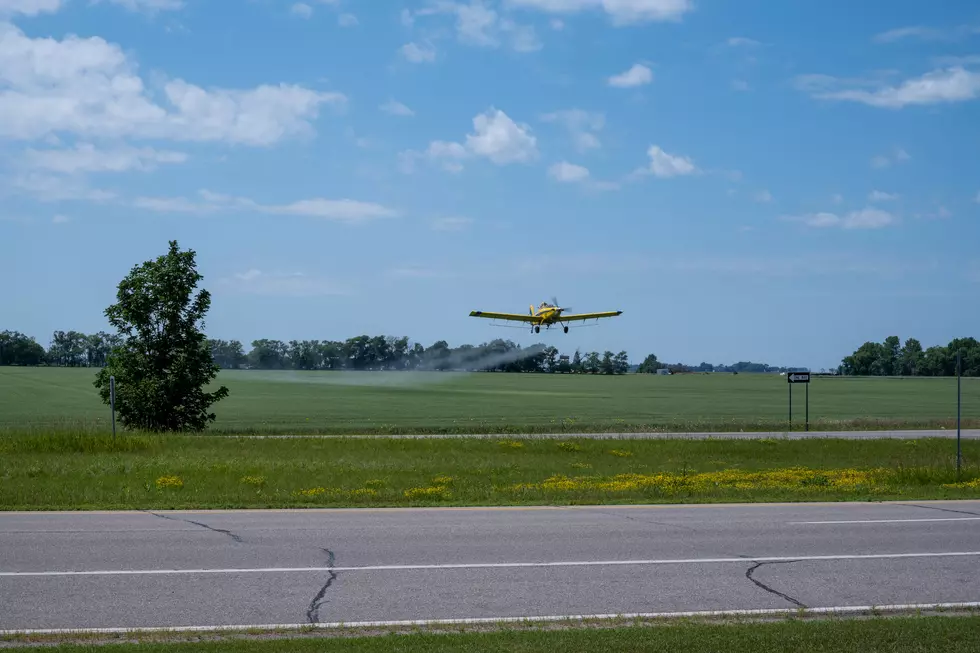 Iowa Crop-Dusting Pilot Dies After Weekend Crash
via Unsplash
A pilot who was flying a crop-dusting plane in Iowa over the weekend has died following a crash.
The Des Moines Register reports that the accident happened in Western Iowa near the town of Ute. The Monona County 911 Center received a call just after 1 p.m. on Saturday that an airplane had crashed near 230th Street and Teak Avenue. That is just to the south of Ute, Iowa. When emergency crews arrived, they discovered a crop-dusting plane on the roadway on fire, according to the Register.
A caller that reported the crash says that it appeared that the pilot had stuck some electrical lines before crashing. The pilot was pronounced dead at the scene. The name of the pilot is not being released pending notification of relatives.
The Register reports that the FAA and the NTSB are both investigating the crash.