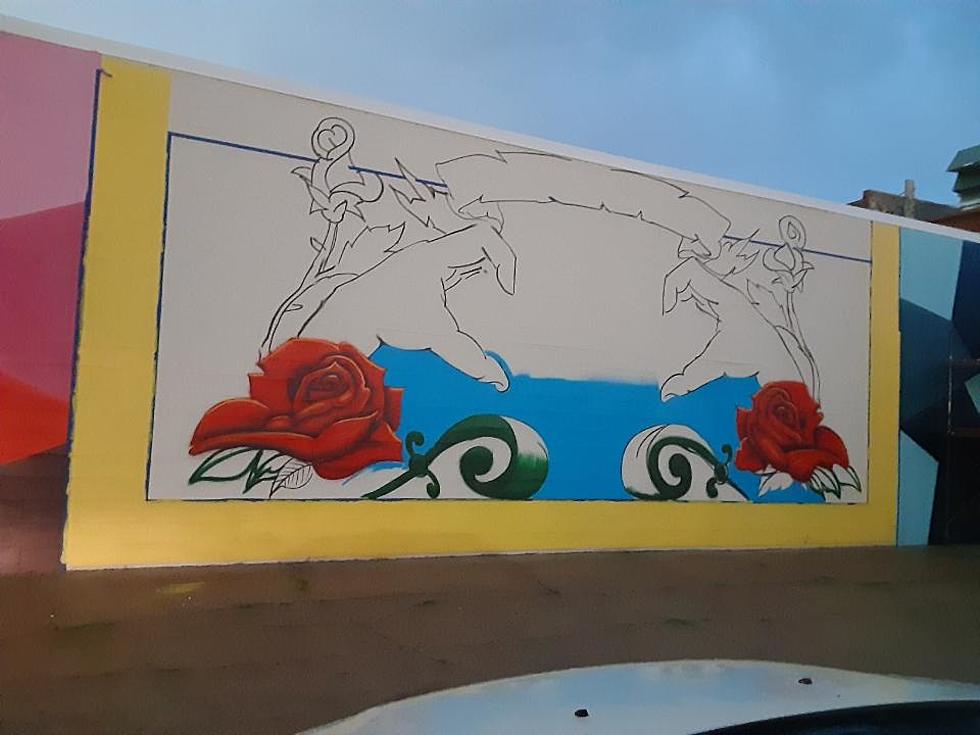 Incredible New Cedar Rapids Mural Now Complete [PHOTOS]
Thomas Clark
One day last week I looked out my office window six stories up in downtown Cedar Rapids and something caught my eye. A gorgeous new mural that was nearing completion. Now complete, it was painted by two local artists, who did a spectacular job.
The new mural is titled "We Are CR" and is located on the Adcraft Printing building at 309 5th Ave. S.E. As you can see below, put the hands together and they would form a heart. Instead, they show love for Cedar Rapids with the Tree of Five Seasons and the Veterans Memorial Building especially prevalent.
According to a post by Thomas Clark, one of the artists, the work was done by him and fellow eastern Iowa artist Chad Dozeinear. He said it was in the works for about a year. Great job fellas... It was worth the wait!
In addition to the centerpiece of the mural, there's some beautiful artwork on the edges, as well. There's still a piece of scaffolding next to it on the right side, but I'm sure that will soon disappear.
Cedar Rapids has many other amazing building murals in the area in and around downtown. The one below is in Kingston Village, on the Dash Coffee Roasters building, at 120 3rd Avenue S.W.
"Mucha Meets Iowa" is in the Czech Village:
Here are several others. Take a drive around over the holiday weekend and enjoy the artistic works that adorn our city.
Our Favorite Photos Showing The Essence Cedar Rapids
How Well Do You Know Cedar Rapids?