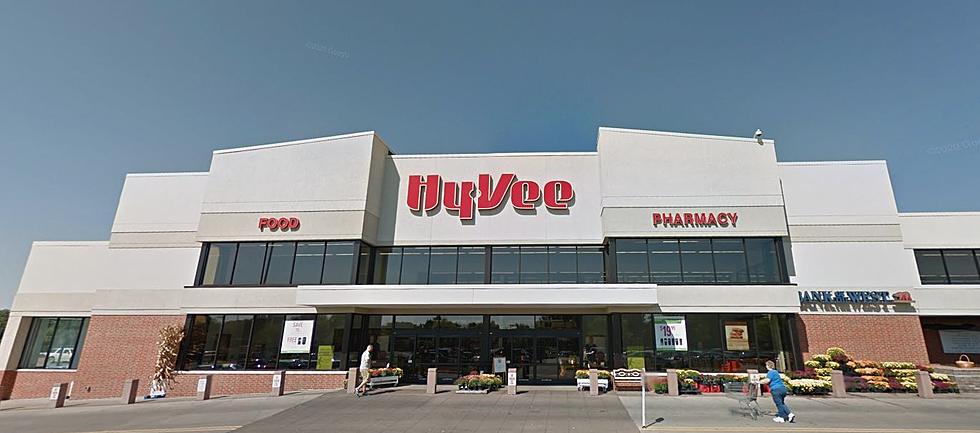 Hy-Vee To Provide 5 Million Meals For Families In Need
Google View
Hy-Vee is once again helping out those in communities that need it the most. They have launched their "Scan Out Hunger" campaign that benefits Feeding America who helps feeds families in need. The goal of this campaign is to provide 5 million meals.
Hy-Vee announced in a press release its new "Scan Out Hunger" initiative to help address food insecurity across the companies eight-state footprint. Starting Oct. 1 through Dec. 31, Hy-Vee is joining with its customers, suppliers, and community partners to raise funds for Feeding America® with a combined goal of raising $500,000, which equates to 5 million meals.
The "Scan Out Hunger" campaign is integrated with Hy-Vee's website, Hy-VeeDeals.com. A special "H", as in Hy-Vee, QR code is available throughout Quad City Hy-Vee locations and all Hy-Vee locations.
Customers can scan the "H" with their mobile device to view all Hy-Vee deals and coupons, as well as visit the "Scan Out Hunger" website and make a monetary donation to Feeding America. All money raised will benefit local Feeding America member food banks.
For every $1 donated, Feeding America is able to help provide at least 10 meals on behalf of local member food banks, according to the press release.
Randy Edeker, Chairman, CEO, and President of Hy-Vee said in the press release,
"As we head into fall and look toward the holidays, this, unfortunately, is when food insecurity can hit families the hardest. Food banks are working hard to meet the needs of their communities as the pandemic continues to burden families. We are asking our customers and partners to join our campaign to help ensure no one has to worry about when their next meal will be."
In addition to customer donations, Hy-Vee is donating $150,000 and seeking similar corporate donations from national food manufacturers and suppliers.
You can donate towards Hy-Vee's "Scan Out Hunger" campaign here or by clicking the button below.
DONATE: Scan Out Hunger
"Scan Out Hunger" is the second campaign this year where Hy-Vee joined with its partners to combat hunger throughout the Midwest. Earlier this year, Hy-Vee partnered with several suppliers for its End Summer Hunger campaign that ran during the month of July.
In 2020, Hy-Vee donated more than $60 million to community causes across the Midwest with the funds primarily focused on providing food, water, and essential supplies to impacted families.
Hy-Vee officials say that since the onset of COVID-19, the number of people who don't have food has tripled.
Quad City Haunted Houses
Spooky season is here Quad Cities! Haunted houses are open and we know you want to get your scare on. We have the full list of Quad City haunted houses you need to visit before Halloween.
The Best Country Singer From Every State
Some states, like Oklahoma and Texas, are loaded with famous country singers. Others, like Nevada and Maine, are still looking for a real breakthrough artist. See the best and most successful country music artist from all 50 states, starting with
Hank Williams
and Alabama.