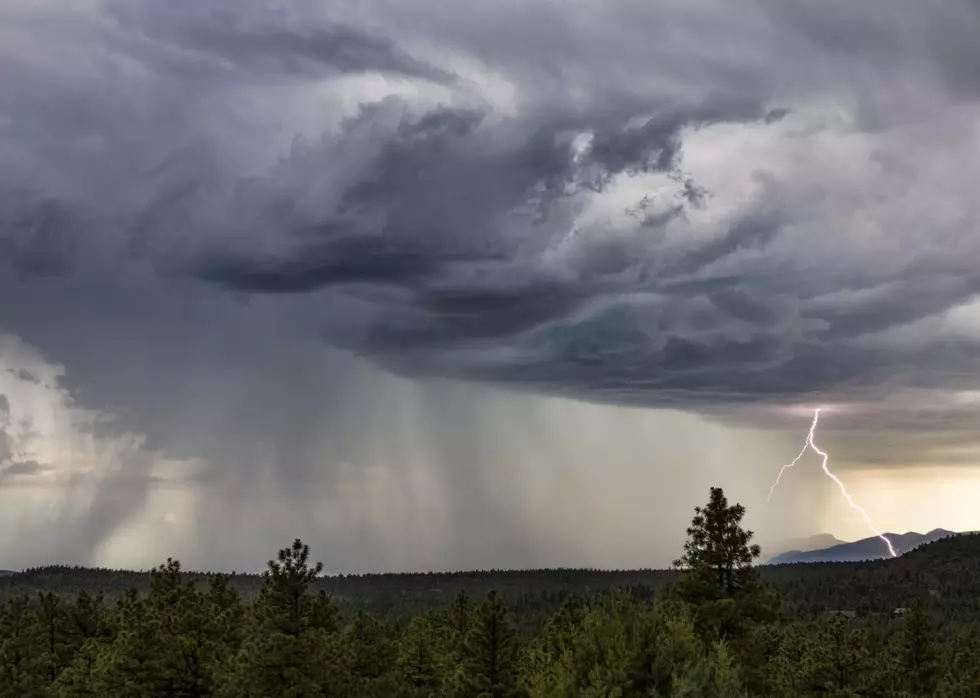 Hurricane-Like Storm Leaves Path Of Destruction Across Iowa
John D Sirlin // Shutterstock
Clean-up is underway in several parts of Iowa, after severe weather moved across the state late Monday morning and early afternoon.
According to the National Weather Service, a line of intense thunderstorms originated in west-central and northwest Iowa, moved across central Iowa and into eastern Iowa. The fast-moving storms produced damaging, straight-line winds that left a path of destruction in their wake. Winds estimated at 106 MPH were reported near Le Grand in Marshall County and 100 MPH at Hiawatha in Linn County. The wind speeds were equivalent to a Category 2 hurricane, officials said.
Authorities in several cities issued "travel not advised" alerts Monday afternoon. Ankeny, Boone, Johnston, Marshalltown and Perry were among the cities where residents were being asked to stay home due to debris and power lines blocking roads.
The travel alerts weren't limited to the cities. Just before 2 PM, Iowa Department of Transportation officials sent out a press release reporting that several roads across the state were impassible. Interstate 35 in both directions between Ames and Alleman in central Iowa and I-380 between Cedar Rapids and Iowa City were both closed following the severe weather.
Iowa DOT officials said storm damage also impacted communications to digital message boards, so incoming traffic may not be alerted to the closures as they normally would be. According to state officials, no detour was identified for the interstate closures because several of the normal detour routes also had debris and power lines over the roadway.
The storm left more 400,000 people without power across Iowa, including 100,000 in the Des Moines area. Iowa DOT officials were recommending limited travel in impacted areas until crews could get out to remove power lines and clear debris.
Soon after the storm passed through the Webster City area, Hamilton County sheriff's officials reported that southbound I-35 was closed from U.S. Highway 20 to Exit 133 at Ellsworth and they expected the lanes to be shutdown for several hours. Authorities said the storm blew over two semis and backed up traffic for several miles. The traffic jam caused a secondary accident, which left all the drivers involved with minor injuries.
In northeast Iowa, authorities were reporting that all cellular telephone service had been knocked out in Fayette County. Sheriff's officials said Monday afternoon that landline to landline was the only way to call out until further notice.
Enter your number to get our free mobile app
June 2020 Iowa Flooding