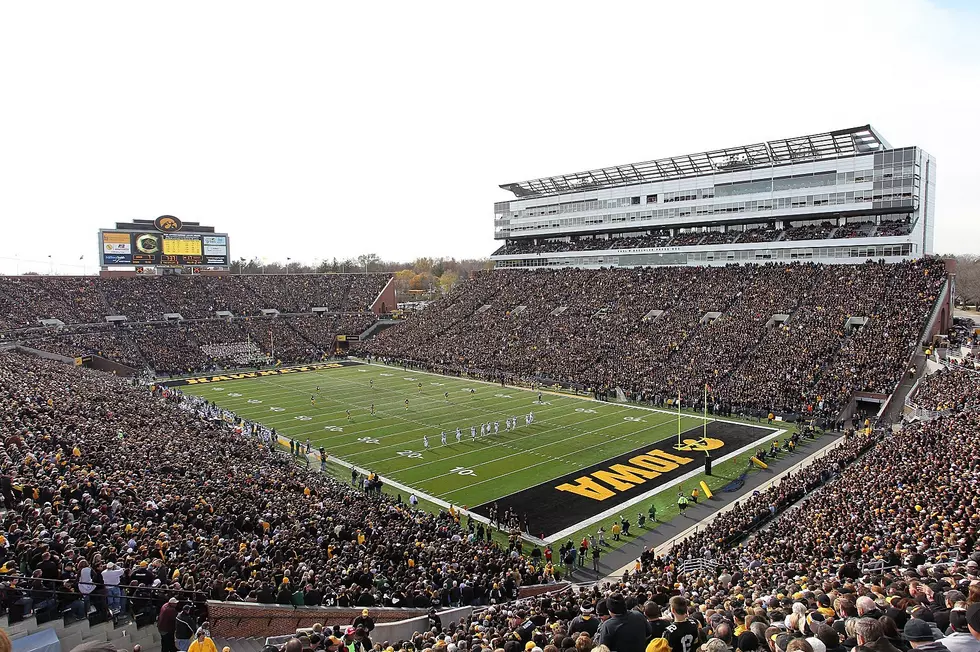 How To Own A Piece Of The Original Kinnick Stadium
Reese-Strickland, Getty Images
This year marks the 100th birthday of Iowa legend Nile Kinnick. Iowa's only Heisman Trophy winner died in World War 2, and the Hawkeye's stadium is named in his honor. A North Liberty company is now giving Iowa fans the chance to own a piece of Kinnick Stadium. 
Bravo Sports Marketing is selling bricks from Kinnick's original structure. Last summer the university renovated the stadium's east grandstands and gave the company about 1200 bricks. They arrive at Bravo as just a wall that still needs to be broken down into individual bricks. Once broken apart they are dipped in an acid-based solution to clean. After that, a trophy plate is attached that lists the brick as being from Kinnick Stadium. A letter of authenticity is also included.
The bricks sell for $99 a piece and only around 400 remain. Bravo Sports says that they anticipate them selling at a quicker pace once the football season gets closer.