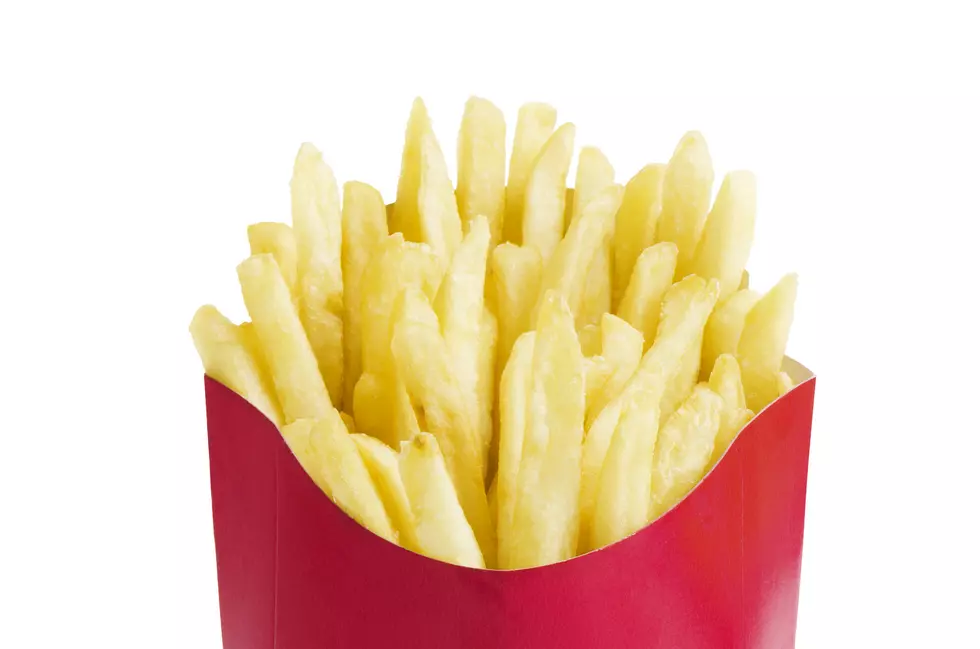 How to Get Free Fries at McDonald's With 'Free Fries Fridays'
MikeyGen73
When it comes to fast food French fries, there are plenty of great options, but McDonald's will forever have some of the best fries around. You know what makes them taste even better, though? Not paying for them!
According to a new article from Delish, McDonald's is offering customers a free order of medium fries every Friday through June 27th. The deal has actually been going on since 2020, but will continue through the first half of 2021. All you have to do is have an account on the McDonald's app and spend a minimum of $1 on your order. The McDonald's website breaks down the process in some very easy steps:
On the McDonald's app, select the "deals" tab at the bottom of the page
Select the "Free Fries Friday" deal
Choose the "Add to Mobile Order" to place your order online
With the "Add Deal to Mobile Order" button, you'll be able to pay ahead of time using the app and then select how you want to pick up your order (curbside or drive-thru). The McDonald's website says the deal is available "exclusively via Mobile Order & Pay."
Enter your number to get our free mobile app
I downloaded the McDonald's app this morning and made an account to see if there were some other deals available, and there are a ton! The daily deals for today (February 10th) include a free any size soft drink with a minimum purchase of $1, a $3 McDouble and small fry, a $3 10-piece chicken McNugget, and more. Check out the app for more info.
The Movies and TV Shows That Make Iowans Cry The Most