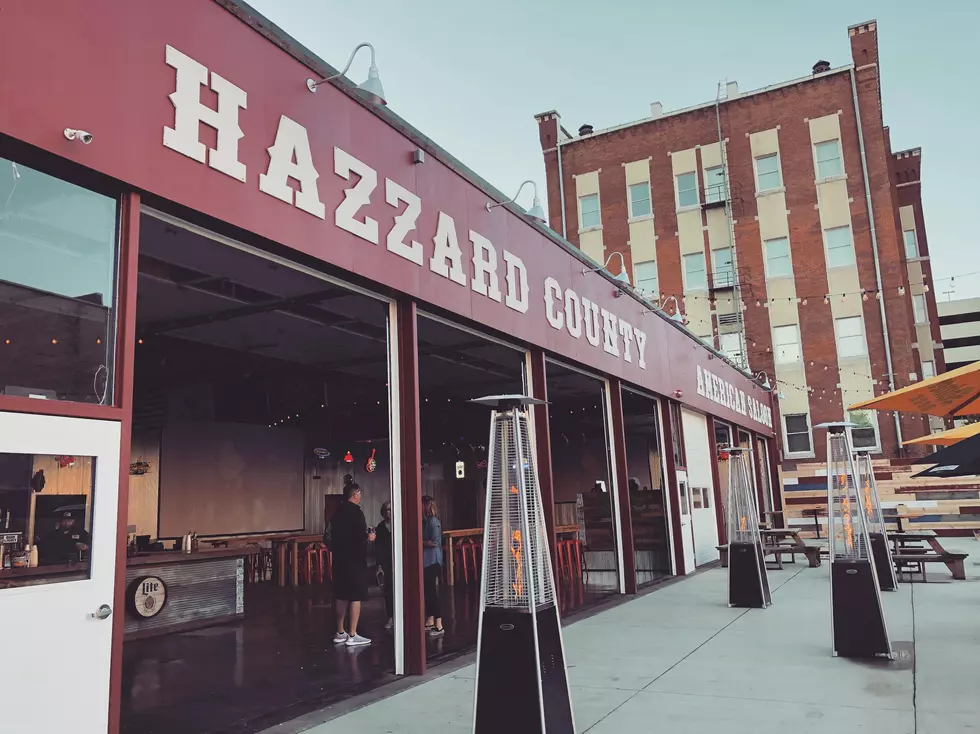 Hazzard County Now Features a Different Kind of 'Bar'
Courtlin
Hazzard County in downtown Cedar Rapids has recently added an attraction that caught my attention. The country bar has added an Oxygen Bar to their establishment. Who couldn't use a little more air from time to time! But why add one in the first place?
I reached out to the folks at Hazzard and got a hold of bar manager Jason Stout. He told me that the device is called an O2 Seltzer Bar. The generators on the machine supply 95% pure oxygen. The normal air that we breathe is around 20%. The oxygen is then filtered through different flavors to give them unique scents and tastes. You can breathe in flavors like pina colada, watermelon, and sex on the beach just to name a few. The bar can be booked for a 15 minute session for $10, and up to four people can use it at one time. Jason says that they go the idea for the new bar on trips to Las Vegas where his group would start off their day with some oxygen to get rid of a hangover or just give a boost of energy.
While all the benefits of oxygen bars haven't been scientifically proven yet, healthline.com reports that proponents say some of the benefits you may enjoy include increased energy level, better mood, reduced stress, relief for headaches and migraines, and better sleep. That said, these bars aren't for everyone. Healthline.com says that people who suffer from COPD, cystic fibrosis, asthma, and emphysema should avoid using them.
Stout said that Hazzard's oxygen bar is open for reservations through the bar's Facebook page, or walk-in's are also welcome during normal business hours. It sounds like I'll have more than one kind of shot to try the next time I'm at Hazzard!
How Well Do You Know Cedar Rapids?