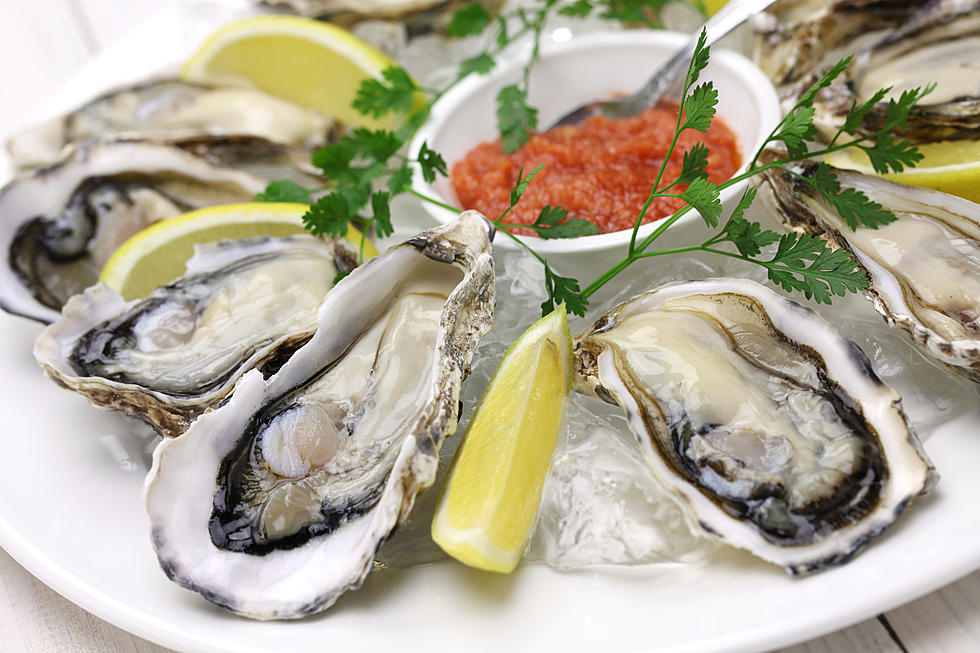 Have You Eaten at the Most Expensive Restaurant in Iowa? [PHOTOS]
bonchan, ThinkStock
If you want good seafood here in Iowa, you're gonna have to pay for it!
A new article from Love Food took a look at the most expensive restaurants in all 50 states, and, not surprisingly, the pick for Iowa is over in our capital city. Located at 303 Locust in Des Moines, Splash Seafood Oyster Bar & Grill is Iowa's "first & only oyster bar." The restaurant was founded by avid ocean fisherman Bruce Gerleman back in 1998. The website reads:
"Splash Seafood Oyster Bar & Grill is Iowa and Des Moines' premiere Seafood Restaurant. Our award winning wine list is perfectly paired to compliment our extensive seafood selections. Our jet fresh seafood is flown in daily from coast to coast, including seaports in Boston, Seattle, Key Largo, and Honolulu."
Here in landlocked Iowa, fresh seafood doesn't come cheap. According to the online menu, one of the most expensive items you can order is the Royal Surf & Turf. An 8oz filet, 8oz lobster tail, and 1lb Alaskan king crab leg will cost you $135. If that's not enough for you, a large shellfish platter with colossal gulf shrimp, Alaskan king crab, and Maine lobster is $140. But, the most expensive items on the menu are all in the caviar section. The Russian Osetra will set you back $276!
If you're not looking to get that fancy, Splash Seafood also offers a variety of fish and shellfish, steak, salads, soups, pasta dishes, and more. I'm not typically a big fan of seafood, but the the photos posted on Instagram look GREAT!
Splash Seafood Bar & Grill is open Tuesday through Thursday from 5 p.m. to 9 p.m. and Friday & Saturday from 5 p.m. to 10 p.m. You can check out the menu, make a reservation, or just get more information about the restaurant HERE.
KEEP READING: See the richest person in every state
Can You Pronounce These Weird Iowa Town Names?